Wedding
World's Leading Designers of Engagement Rings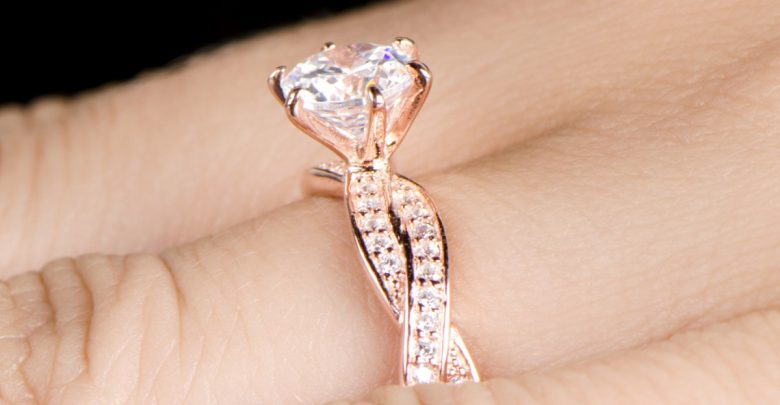 When it comes to engagement rings, there's a lot of choices, so, where do you start? A solid place is often the ring designer. But, who is leading the market and why?
To help you out, we've rounded up a selection of some of the best to give you a solid foundation to make your choice.
Tiffany & Co.
They've been around since the 1800s, so they've certainly had a solid amount of time to hone their craft and become absolute experts when it comes to designing absolutely stunning rings. In this time, they've dominated the market and are responsible for the most commonly used setting; a solitaire diamond held in place with six beautiful, equidistant metal prongs. These prongs help to let in the maximum amount of light allowing your engagement ring to have the highest amount of brilliance that it can.
There are plenty of reviews online when it comes to Tiffany engagement ring, so you can do your research and be confident in your decision.
DeBeers
Although engagement rings have been around long before DeBeers, it was actually down to one of their savvy marketing campaign that thrust them into everyday life in the 1940s. They've long been one of the world's largest diamond suppliers, so you can be sure that they know what they're doing when it comes to diamonds, though nowadays you'll find them to be a lot more commonplace in the Far East.
Graff
Fancy a ring that's fit for a Queen? Graff are suppliers to a lot of the world's royalty, for example, Princess Charlene of Monaco. They're a newer name on the scene than those we've mentioned so far, but by no means does this mean they're any less impressive. Known for their range of rare diamonds, such as the Wittelsbach-Graff blue diamond, they're also experts when it comes to bespoke rings. So bespoke in fact that they don't list prices for them. A great choice if money is no question to you.
Cartier
Cartier actually started (and remained) family owned until the 1960s and are associated with strong links to royalty and social royalty (celebrities). Like the look of Kate Middleton's ring? That's Cartier. With traditional ranges and also modern, more contemporary designs, you'll be sure to have a lot of choices here.
Harry Winston
Famous for purchasing Arabella Huntington's jewellery collection in 1926 and taking their classic designs and completely modernising them and most recently for supplying the engagement rings to two of Donald Trump's wives. If you're after a very confident ring, this may be your best bet.
Van Cleef and Arpels
The name behind the rings of stars such as Elizabeth Taylor and the crown of Iranian Empress Farah Pahlavi. They've also created the infamous 'Mystery Setting' where multiple stones are set in place with no visible prongs. Incredible, right? A sure choice for rings that go above and beyond.
These are just a few names in a long list of incredible designers, but these are some of the world's leaders when it comes to crafting out of this world engagement rings.