Wedding
What to Look For In a Wedding Reception Venue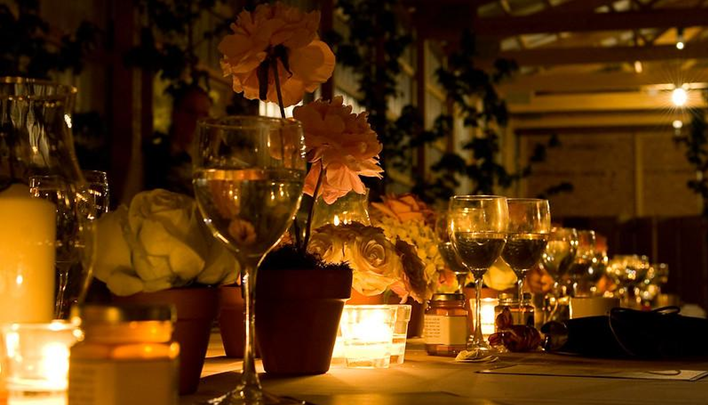 Other than getting that special feeling when looking for the perfect wedding reception venue, there are several things that you need to consider. For example, is it big enough to accommodate all of your guests and have enough parking for everyone? Another thing that you need to think about is the hire fee (especially with wedding venues in London) and how it sits within your overall wedding budget. When looking for your perfect wedding reception venue, you also need to think about the little things like whether it has enough power sockets for a DJ and good acoustics, so the music sounds good. If fact, thinking about all of these details can often get overwhelming and results in couples forgetting about the simplest of things. So, before you choose to hire your wedding reception venue, make sure it ticks off all these boxes.
Consider Your Budget
One of the first and most critical things you need to consider when choosing a wedding reception venue is the budget you are working with. Your budget will include the rent, decorations and any other amenities you will need for the reception. Food should also work its way into the budget, so consider the number of guests so you can communicate your requirements to the catering company.
Enough Space 
This might sound obvious, but the venue you hire for your reception has to be big enough to accommodate the number of people you have on your guest list. The venue might look huge when it's empty, but, tables, chairs, a bar and a dance floor will fill it quickly. The best way of assessing whether a venue is biggest enough is to go and see it when another event (with a similar-sized guest list) is all set up.
Separate Eating, Drinking and Dancing Areas 
There should be different areas in the venue where your guests can eat, drink and dance. When you are visiting the venue, try to envision where you would like each area to be. If you feel like the space is too small, then continue your search as you don't want to hire a venue that isn't perfect for your big day.
Good Lighting 
Lighting can create the mood and overall aesthetic of a venue. If you are getting married in the morning and your reception will be in the afternoon then make sure that the venue you choose has plenty of windows. If the reception is going to take place in the evening, then make sure the space isn't too dim, or that the lighting can be controlled throughout the venue. A good way to determine whether a venue has good lighting or not is to go check it out at different times of the day.
Enough Power Outlets 
When going around looking at venues, always do thorough checks around each space to ensure there are plenty of power outlets. This is especially important if you are looking at venues that don't normally host weddings or receptions. You need to ensure that there is going to be enough power sources for your entertainers. This means taking note of all outlets in each venue you visit so you can provide potential bands or DJs with the setup.
Good Acoustics 
If a venue is quite large and too echoey, then this is going to affect the way a band or DJ is going to sound. A solid floor will amplify sound while a carpet will tend to muffle it. A good way of checking the acoustics of a venue is to visit it while another event is taking place with music.
Plenty of Parking Space
Make sure that the venue has a big enough car park for all of your guests. Or, at least in an area that is surrounded by public parking. If parking is a problem, then look for other ways to get your guests to the reception. Would a coach be able to bring your guests from the wedding ceremony to the reception? Inadequate parking isn't always going to be a deal-breaker, but it could mean that you will be spending more money on alternative means of transport for your guests.