Wedding
Ways to Get the Perfect Boho Vibe in Your Wedding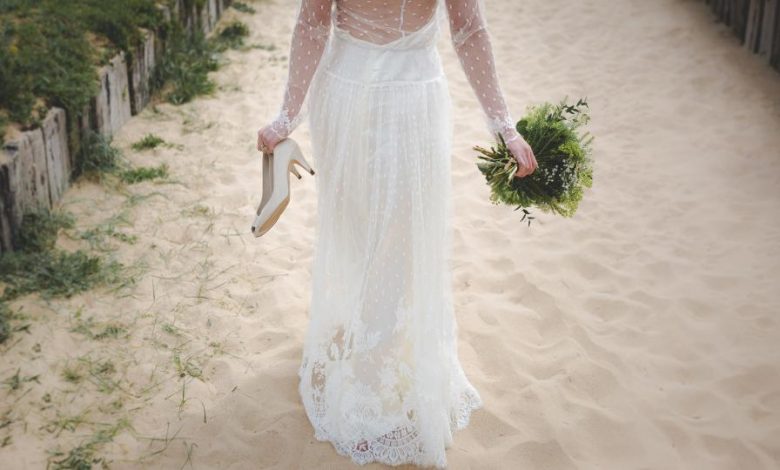 A Bohemian wedding looks straight out of pages of a mythical book, which accounts for its huge popularity among couples. Boho weddings are about earthy tones, vintage items, lush florals, rich colour palette, woven fabric and everything that screams 'rustic'. It is very easy to put together a Bohemian wedding as there are endless ways to create the bohemian vibe.
Invitation:
Infuse the Bohemian theme right from the wedding invitation. Opt for whimsical wedding invitations that are anything but formal. Choose rounded invitations with artsy typography.
Attire:
Choose ombre colours, blush pinks or pastels.
Lace-up the attire. Since a lace wedding gown may seem too traditional, you can opt for 'flowy' gowns with floral patterns and lace embellishments – lace sleeves, headband etc.
Men who want to stay more casual can wear patterned button-down shirt.
Choose bright coloured bridesmaid dresses like orange, hot pink, yellow etc that loosely fit.
Wear your hair loose and top it with a flower crown.
Wear unique jewellery. Don a pearl bracelet or designs including stars, crescent moon.
If the wedding takes place somewhere sunny outdoors, wear a wide-brim rancher hat.
Wear crochet sandals or boots.
Venue:
Bohemian weddings are about embracing Mother Nature. You could go all outdoorsy like forests, majestic mountains, manicured gardens, unkempt beaches or keep it more casual in industrial spaces, wineary, barns or backyard.
Wedding cake:
Arrange multi-tiered 'naked' cakes topped with dried greenery like fan palm, dried eucalyptus etc. Alternatively create a galactic look with marble icing shades.
Decor elements:
Flower wall:
Wildflower-style arrangements with more of greenery work great for bohemian weddings. If you are looking for flower wall hire in the UK, visit Blossomania. They are the best choice for wedding floral-themed rentals. Their floral walls feature high-quality bright, artificial flowers which look exactly like fresh flowers.
Wooden wedding signage:
Wooden signs featuring calligraphy or white letters can be used at the entrance or used as sig boards across the venue.
Suspend flowers from the ceiling:
If the evening party is in a tent, suspend wildflowers from the ceiling using a fishing wire or ribbon along with lanterns for an alluring look.
Floral chairs in seating area:
Adorn the seating area with lush flowers. The flowers don't have to be perfectly aligned. You can let the decoration be wild.
Dining table:
Use burlap table cloth or wrap cutlery like knives and forks using burlap fabric and place woven placemats beneath plates. Create a unique look for the dining area by arranging succulents, copper glass holders, antique golden flowers, wild flowers etc.
Gifts:
Include the Bohemian vibe in the gifts you are going to give your guests. You could place honey cookies or macaroons in a clear jar with metallic lid or gift them shrubs encased in glass terrariums.
Organising a Bohemian style wedding is every bit fun. With a little creativity and usage of right elements, it is totally possible to enchant your guests. Use the above ideas and organize the perfect Bohemian wedding.