Wedding
Want A Dream Wedding In Las Vegas? Don't Miss These Tips!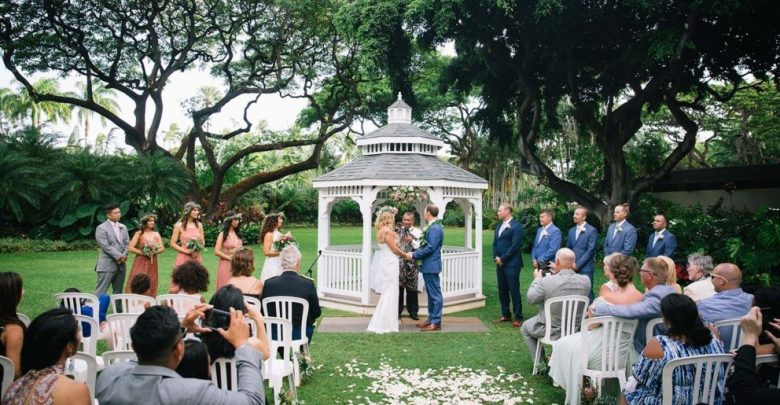 Think of a fun wedding, and you have Las Vegas – the Sin City that never sleeps. For many travelers, crashing into a wedding is one of the must-do things on their list. If you are planning a wedding here, you would be happy to know that the regulations and requirements are fairly lenient and easy to understand. In fact, many of the wedding services also offer elopement packages and assistance for custom Las Vegas weddings, as the need may be. However, for a more elaborate and planned ceremony, we have some tips below.
Get your marriage license. First things first, you need to get a marriage license before you can marry in Vegas, so do not ignore this. In fact, without that, no Las Vegas officiate can perform the wedding. While no blood tests are required, you need pay a fee of $77 to get the marriage license. You don't need a lot of documents either, but the couple needs to present in person with valid ID proofs. Please note that you can get a marriage license in Vegas all through the year, and even on holidays.
Plan in advance. Usually, people have guests at a destination wedding, so if you have a small group coming along, it is better to plan in advance. You will better choices and prices for hotels, venues and other arrangements, besides having time to compare vendors and rates.
Looking for services. When you are getting married in a different city, you won't have the time to select everything at your preference. This is the precise reason why packages come handy. Typically, a wedding package covers the cost of the venue, standard catering, photography and décor charges, but every other service is different, so you have to get your math right. If you have a theme in mind, always consider discussing in advance.
Do a rehearsal. On your perfect day, you would want to ensure that everything is as per schedule, and for that, a rehearsal is always handy. Usually, rehearsals are not a part of the package, but even for that extra charge, it is worth your time.
Choose the venue wisely. If you always wanted an outdoor scenic wedding, you need to choose the venue carefully. Anything that's close to major attractions can be expensive, so consider your budget too.
Check online now to find more destination weddings in Las Vegas.