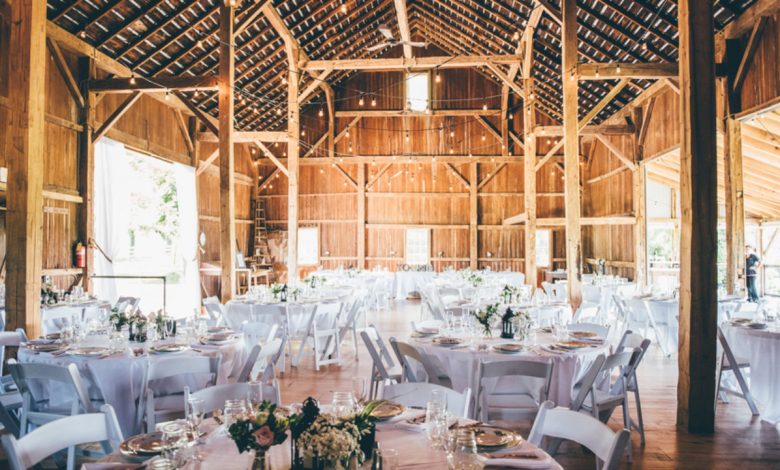 Barn weddings are not only a trend but something that's here to stay. This is because of the wide range of benefits they can offer couples during their special day. If you are planning a wedding, you have probably come across a million wedding ideas, and a good deal of them involve a barn. Barn wedding venues are a perfect combination of laid-back, rustic, and beautiful that most brides love. This post has rounded some top countryside ideas that will give the best experience from your barn wedding.
Add a Personal Touch
A sweeping trend of DIY personalization has replaced traditional weddings. Barns offer a perfect blank canvas to experiment with. They allow you to add touches that speak to your personality and creativity. You can add everything that gives you your dream wedding venue.
Save on Flowers
With the hallmark of a barn wedding venue, even less is more. It has a rustic and uncluttered look, allowing you to forgo expensive things like fresh flowers. The good thing is that the minimalistic décor scheme shines. You can consider mixing elaborate floral centerpieces for baby's breath and Mason jars. They are cheap, easy to find, and easier to arrange. This way, you'll have the perfect blend of femininity and simplicity.
Utilize Indoors and Outdoors
The best thing about barn wedding venues is that they allow you to create a romantic ambiance both inside and outside. You can do this with stunning string lights and a beautiful curtain for separation. That means you can have a lovely reception outside and set up your DJ inside the barn when it is time to celebrate.
Bring in Vintage Furniture
Barn weddings work with almost all aesthetics. You can do your due diligence to find the best deals on vintage furniture. The best thing is to use a vintage dining bench and replicate the idea with almost all of your seating.
Wrap the Beams
If the barn space has some beams, you can use affordable Christmas lighting and faux greenery. This is one of the best ways to soften the venue's look without lots of effort.
Benches and Lanterns
You can ditch the traditional seating idea for your barn wedding by incorporating rustic picnic benches for a beautiful and low-key look. You can then add some vintage lanterns and scatter your ideal floral arrangements. If your barn venue has picnic tables ready for use, this will be a safe bet. Lanterns are a barn wedding mainstay. You can also add them to the ends of the rows during your wedding ceremony to create a romantic path. You can pair them with deliciously scented plants.
Rustic Dessert Table
Bran weddings are so popular because casual and low-key is the real deal. Instead of an expensive wedding cake, you can opt for cupcakes that you can make yourself or order from a reputable store. This way, your wedding will have the uniqueness it deserves.
Now that you have some ideas for your barn wedding, you can start planning yours. Hollow Hill is one of the best barn wedding venues near Fort Worth. Each setting welcomes your guests and exhibits countryside elegance and comfort. The best thing is that you can escape the city and enjoy the tranquility of the country on your special day.