Wedding
Things to Consider While Choosing A BBQ Caterer for Your Wedding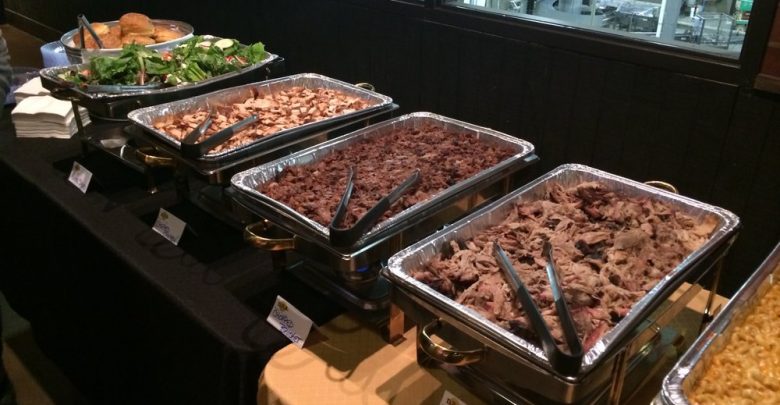 Planning a wedding can be quite stressful. However, right food in your menu list can reduce much of your stress. BBQ foods are in trend right now. So, if you're yet to decide your wedding menu, without a doubt include BBQ food in your list.
Looking for BBQ delivery is easy. Internet can help you making the list of BBQ restaurants near your area. Visit their website to inquire about delivery menus, client reviews and testimonials, rates etc. One you've done some resourceful research, narrow down the list with options that caters your needs well and also fits your budget style.
However, while choosing a BBQ catering, one must keep following things in mind.
Don't compromise with quality
With so many types of grilling and BBQ restaurants around, it's essential you pick up the right one for you. You must be quality conscious. Pick up a caterer that serves the quality food products in the market. It would be wiser to search the market to check the cooking process.
Special dietary requirements
While BBQ catering is surely the best way to please most of your guest, you should expect some guest that doesn't eat barbecue food. Yes, you might have some vegans, too. What if someone special is on a restricted diet? The best feeling you can give to your guests is by serving them with the right food.
A lot of caterers include following items (vegan diet), along with the BBQ food items:
Macaroni and cheese
Garlic mashed potatoes
Fresh salads
Make sure, your caterer is able to personalize the meals to accommodate your guest well.
Ethics
Now that you've considered quality and food varieties, it's time we talk about hospitality. Remember, the catering service should be able to hold up your guest well. They must arrive on time with the fresh products and must greet your guest with a smile.
Some tips
Planning a barbecued wedding could be a bit difficult, but not with these tips:
Use rustic steel or a wheel barrow for storage of cold beverages storage to give a retro touch to your wedding.
Use skewer as a tool to hold fruits and food.
You can create your own sets of spices for cooking food. Yes, you can customize food according to your style. Moreover, it would be a unique idea to flavor the sauces to add varieties and taste richness in your BBQ menu.
So, start planning your dream wedding with the right menu. You want your wedding menu memorable, don't you?