Wedding
That Special Day Captured For Ever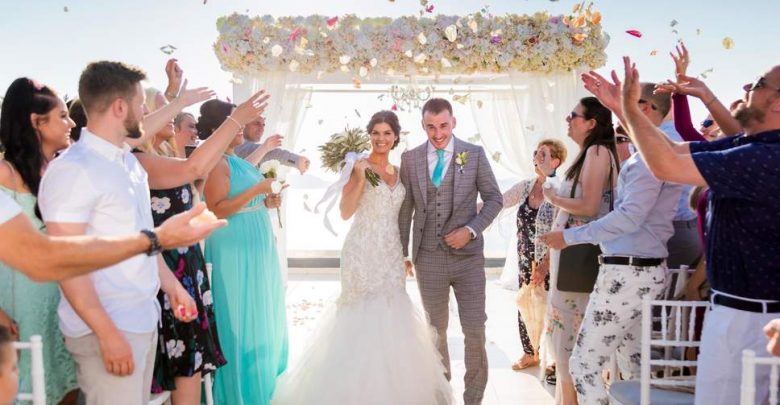 Those who have made use of professionals in wedding photography already know that it can a huge difference for that special day and add a unique element to what are normally plain traditional wedding photos.
By making use of techniques like alternative settings and extreme contrasts, a professional photographer can create artistic wedding photos that perfectly convey the couple's personality and individual style.
Photos which are taken candidly, and at bird's-eye view and ground-level angles will definitely add an extra dimension of perspective to anyone's wedding album.
Making it Personal
Unusual surroundings are one type of artistic wedding photography that can help show who the lucky couple really are and what their interests and hobbies are. The couple could be photographed in fancy clothing while standing knee-deep in the ocean, a field of wheat or even a park fountain. Or how about having the bride and groom playing mud football or riding around a racetrack or riding a tractor, all decked out in their wedding clothes!
And for Those Out There Who Really Want to Do it differently
Brides who will not be keeping their dresses after the ceremony might wish to go even further for some artistic photography, as in going rock climbing, bungee jumping, surfing or playing paintball?! Specialists in wedding photography in Sydney, will ensure that your wedding will be remembered forever.
The taking of some candid shots of the bride, groom and wedding party on that wonderful day is yet another kind of increasingly popular, artistic style of wedding photography.
Photos of the bride in conversation with her father, or the mother of the bride and groom hugging just before the occasion, provide a behind-the-scenes take on the events of the day.
In addition, even more candid snapshots of the groom and his groomsmen playing around prior to the occasion, grooming each other to get ready, or decorating the get-away car, will also add that extra special element to the couple's photos of the big event.
Making Sure the Angle is perfect
Different angles can make a big difference to the normal face-on, shoulder-height shots used in conventional photography. Also, more dramatic angles, such as shooting straight down on the ring bearer and flower girl or the wedding guests can be used. On ladders, balconies and stairways to shoot bird's-eye view photos from various angles, you will see a brand new perspective of the events of that day
Views from the side and low angles also provide artistic talent and subject matter, as in shooting a photo of guests' or the bride and groom's feet from ground level.
Special Effects
Special effects can also easily be employed to create extraordinary wedding photographs. With the use of specialised colouring techniques, filters and lenses, you can create artistic wedding photography results which are indeed very spectacular.
Pictures in black and white or sepia tones, will produce a classic vintage effect on any modern-day photos.
Make sure that your special day will be one that is recorded beautifully in time forever!