Wedding
Paying for a wedding with a finance loan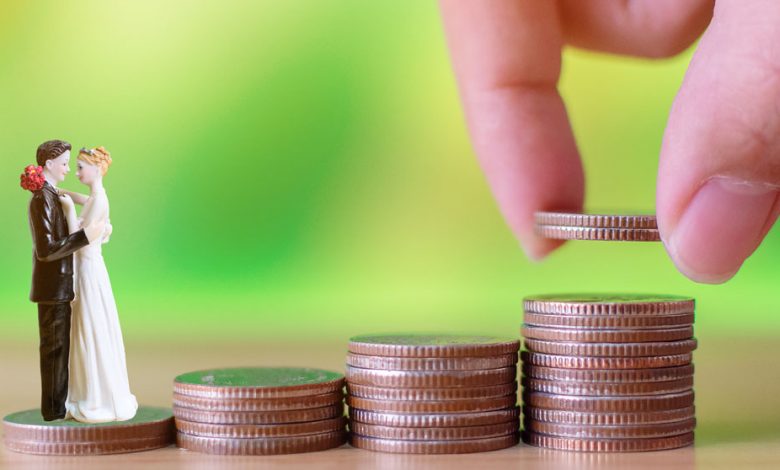 If you are planning a wedding, you'll know how many different aspects there are to take care of. On a personal note you'll have to find and buy your perfect wedding dress or suit, you'll have to plan the wedding guest list, find the perfect venue, find the perfect caterers, add all the little touches and artistic flair that goes with the finish and aesthetic to any wedding. We all want the best day of our life when we are planning our big day, but it can cost an absolute fortune if you let it. There are ways to keep the cost down of course, and you could look towards taking out a finance loan to help cover the cost of the big hitters without it damaging your emergency savings fund. This will help you to have peace of mind that you've got the main things for the wedding paid for and sorted, and you can enjoy the process.
How much does a wedding cost?
The cost of a wedding can really be whatever you want it to be, but it is not unreasonable for even a small wedding to cost up to £10,000 in total. This should give you some idea of what to expect when you are planning a big wedding or the wedding of your dreams. The wedding venue and the catering are the two biggest items that you need to pay for, in advance in most cases or with at least a sizeable deposit put down. If you don't have a massive savings account to fall back on or help from family members, it can be daunting to think about how you'll pay for your wedding.
What is a wedding loan?
A wedding loan is a personal loan that you take out in order to pay for all of the expenses linked to your wedding planning. By borrowing the money through a financial broker with direct links to lenders, you can ensure that the money is available as and when you need it to pay for the wedding, with an agreement to pay back the loan in fixed monthly instalments that suit your financial predicament.
When it comes time to plan your wedding, there are many different ways in which you can finance it. Financing a wedding with a loan could be the best option for you. It can cover the cost of the big-ticket items, such as the wedding venue and the catering, give you peace of mind early on in the process and allows you to just enjoy the whole experience. As long as you know that you can afford to make the repayments in the future when the repayment terms become active, it can lift a huge weight and ensure you are not cutting into your own personal savings. Whatever else you can save up and spend on the wedding then is a lot more manageable than if you had to cover the cost of the entire thing without any assistance at all. For those without help from parents and family members, and no huge savings to fall back on, a finance loan to pay for your wedding is the perfect option.