News
Men's fashion: Sporty Clothing Style for Men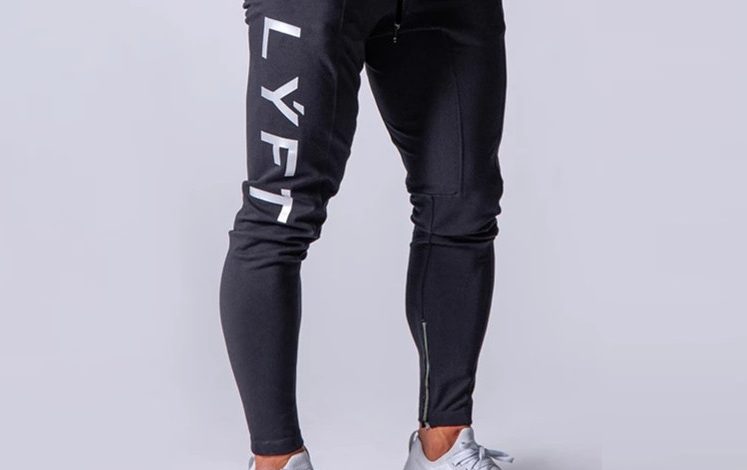 A men's tracksuit isn't just about workout and gym wear. Sports fashion has firmly entered the life of a strong half of humanity as casual wear. This men's style has received a separate name "sport casual style".
FEATURES OF MEN'S SPORTS STYLE
Tracksuits for men have gained popularity all over the world due to their practicality and ease of wearing. There are two main purposes of sportswear for men:
Fitness training, professional sports
Relaxed casual, street style
In the first case, sportswear fulfils its original function – it provides comfort during training. In the second, men's sportswear can become the basis of a daily wardrobe. If you approach the choice of clothing items with taste, you can put together a fashionable sports style for men.
Sport casual
Fresh fashion trends have formed a new trend called "sport casual". It is a casual urban wear that is intertwined with a sporty style. For example, you can wear a T-shirt, sweatshirt, or sports trowel with a zipper underneath your jeans. Put on sneakers on your feet.
Recently, designers have been paying more and more attention to sports style, recreating new design solutions for the men's wardrobe. The priority is comfortable clothing, versatile and simple in cut. Comfort and cosiness are the main components of a man's daily wardrobe.
Colour solution
The colour ensemble of men's sports style is often made in practical dark shades. The basic texture of pants and jacket is black, grey or blue. Sports fashion for men assumes a minimalist style. Men's sweatpants and a jacket without flashy prints and drawings, just a neat edging or a small thematic inscription, numbers or a company logo. The trowel has a long sleeve and is zipped for convenience. Also, options for a sweatshirt with a hood and men's athletic pants are harmoniously combined.
Material and insulation
The material from which the tracksuit is sewn can be either natural with a slight addition of synthetics, or completely made of synthetic fabric. Polyester + elastane or cotton / elastin are the most popular fabric combinations. Fleece is often used to insulate pants in models intended for demi-season socks.
SELECT SPORTS SHOES TO THE IMAGE
Shoes that will be comfortable to go to trainings or just walk around the city are suitable for retro style men's clothes.
Running shoes for men will complement the sporty style and provide a sense of comfort to the feet. Preference is given to ergonomic models, not bulky, but lightweight and practical. In them, you can travel long distances and not worry about leg fatigue.
Sports sneakers also harmoniously fit into the sport casual look. Sneakers for men in combination with a tracksuit will create an image of an active personality with a strong-willed character and an excellent sense of style.
Athletic shoes will also fit perfectly into a combined style of clothing. For example, shirts will work well with sneakers.
Jeans can be used instead of sweatpants. Sneakers for men are versatile and multifunctional footwear that can be easily combined with different elements of clothing.
SPORTS ACCESSORIES: WHAT TO CHOOSE?
You can complete your sports ensemble by choosing accessories that match your style. It can be a cap or a baseball cap. On a sunny day, sunglasses from the sun will perfectly emphasize the image. A sports shoulder bag or a fabric backpack, in combination with the colour of sneakers, will harmoniously fit into the created ensemble. You can wear a watch equipped with many functions or a fitness tracker on your wrist. The colour of the watch can be matched to shoes or headwear.
Sports accessories will add accents and finally form the image of the owner of the sport-chic style.
Sportswear has long gone beyond its original function of playing sports. Today, men of various ages and interests give their preference to a tracksuit. A fashionable sporty look will help its owner to adhere to one of the styles: classic sporty, sporty chic or sporty casual.