Photography
Looking for A Career in Photography? Opt for a Right Niche for you.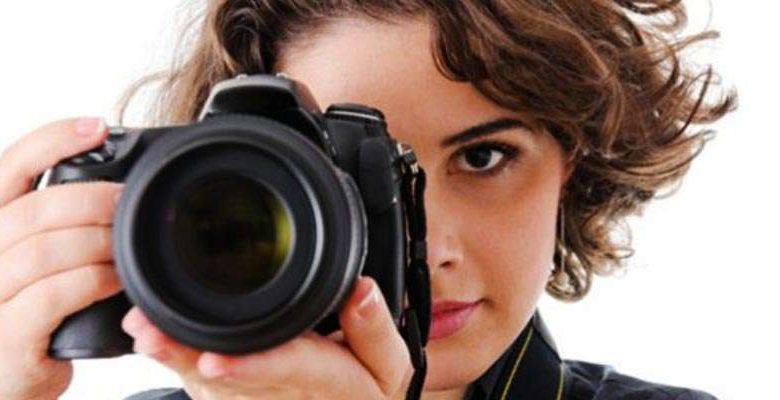 Initiating a Career is very exciting and scary at the same time. Whether you are looking for a job or any profession; the doubts remains there in your subconscious mind. Photography as a profession has its own challenges. Even if someone is passionate about photography and devoting his full time towards the hard work required; it is not necessary that it's going to work. This isn't disappointing. It's rather a matter of understanding the logical perspective behind it.
Selecting Photography as a career option is not a cake walk. However, the best part of being an aspiring photographer is openness to explore photography as a whole while understanding the various niche of it. However, it's also true that you make your name only when you make the best out of you. This is possible only when you stick to any one category and learn it in depth. All kind of niche has extensive aspects to be explored and learned. So you need to stick to it. Selecting a very Niche is the challenging part. Let us help you out.
Do what you Enjoy
If you are reading this that means you must have known much about the various Niche of Photography. If not, then get More Info here. In case you are an aspiring Photographer then there must be one or two kinds of it would have become your favorite. The kind which fascinates you and which you want to do more. This is a good sign to start with when exploring your Niche of interest. There is a fair possibility that you have discovered the correct one for you. Doing what you enjoy is the foremost key to become successful in your career.
Count your efficiency
It sounds good that you have finally discovered what you enjoy doing. However, it doesn't always true that what you enjoy doing is; the thing you are not good at. Then what's the solution to it. There are two ways to doing things here; either you become efficient doing what you enjoy doing or else opt for a Niche where you are good at. The decision is not that difficult. You could try both and then come the solution what is better for you. The goal is to make yourself good at what you do and make you happy and satisfied with the outcome of your creation. Creativity is something which you should enjoy doing.
Pocket-Friendly Niche
When we are driving by our passion, we forget about the budget. Photography is a career where passion is involved. You might find some of the Niche where additional equipment, applications, cameras, lights, etc. are a must. It is advisable not to get into such a Niche where your pocket doesn't allow. Rather explore the options for which you are already equipped.
The Lifestyle and your Personality matters
We all come from different backgrounds and hence the personality and the lifestyle varies. In photography, you will find many Niche which requires a lot of traveling, hardships and many more challenges. Sometimes it becomes life-threatening too, for example, wildlife shots. This will involve a lot of pressure, time involvement, and money. You select only when your lifestyle allows you. Select that when you feel like you are real you that is it suits your personality.
Never forget the Competition.
People are more open towards their passion now. So be ready for the competition. Whatever effort you put to excel, you will always find a more efficient person in your Niche. It doesn't mean you should drop the idea; though. There are some niches like Fashion and Portrait Photography which are highly paid and makes a bigger market compared to others, however making your position there is a tough task. There are Niches like; Food, Jewellery, Toys, Cosmetics, NewBorn, and Still Photography are some of them; where breaking into is easier.
The payment Matters.
The payment matters a lot if it is your living. There are some Niches where payments are quite high; like in Fashion Photography. Besides, you should also look at the fact that whether there is a regular flow of work or not. Well, if you are doing it only for your passion or a part timer then you can overlook the payment factor while aspiring and selecting your Niche of Photography.
So what is your take; take a thoughtful decision and explore the world of Photography.
There are a number of benefits to hiring a Family Photographer. Some of these include, exclusivity, flexibility, and quality. These benefits can be the reason for your child's happiness and pride in their photography session.