Wedding
How to Plan Royal Indian Wedding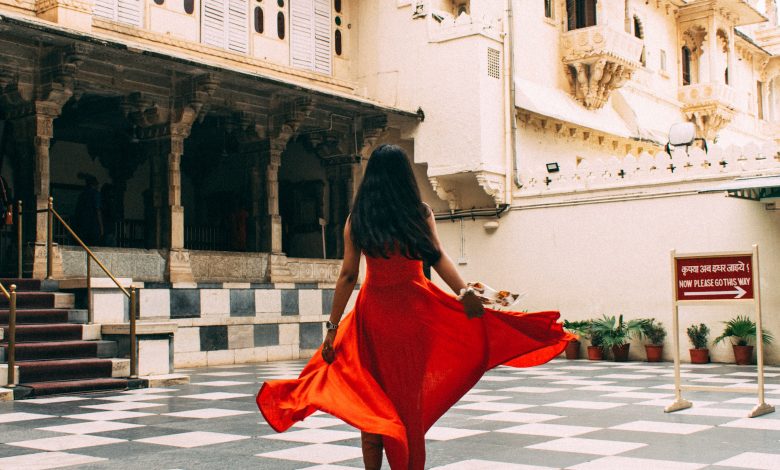 In India, all brides and grooms are treated as queens and kings of a region on the day of their wedding. Since a wedding is a lifetime event for each couple, many families like to organize it in a royal style. Hence, the planning of a royal wedding should be done more carefully, as it is expected to be a more expensive matter than normal Indian weddings.
The Wedding Venue
Usually, a luxurious 5-star hotel or resort is preferred as the venue for a royal wedding. In India, several palaces are now turned into heritage hotels, where weddings can be held amidst a true royal environment. Some palaces in Jaisalmer, Udaipur, Jaipur, Alwar, and Delhi are highly popular as wedding venues for new couples who want to incorporate a royal touch in their weddings. The banquet halls or large gardens of these palaces serve as perfect venues for wedding ceremonies and reception parties. Wedding guests can also stay comfortably in these hotels till all the pre and post-wedding functions are over.
Royal Invitation Cards
All guests should be invited by sending elegant and gorgeous wedding cards, which will match the tone of a royal Indian wedding. Reputed wedding card makers can offer various innovative and traditional Indian wedding card designs, which can contemplate the mood of a royal Indian wedding. A grand wedding card should give a hint of the grandeur of the wedding, which will encourage receivers to join the wedding ceremony.
Bridal Lehenga and Groom outfits
Indian brides usually wear a heavily embroidered sari or lehenga made of silk or satin. Crimson red, fuchsia pink, magenta, golden, and dark purple are the colors preferred for bridal attires. Moreover, brides should wear gem-studded gold jewelry, which will make them look like royal princesses. Grooms wear embroidered sherwani or kurta with matching trousers, made of high-quality silk. They also wear some jewelry pieces, along with a silk turban of the same color as their wedding outfit, rendering a royal look.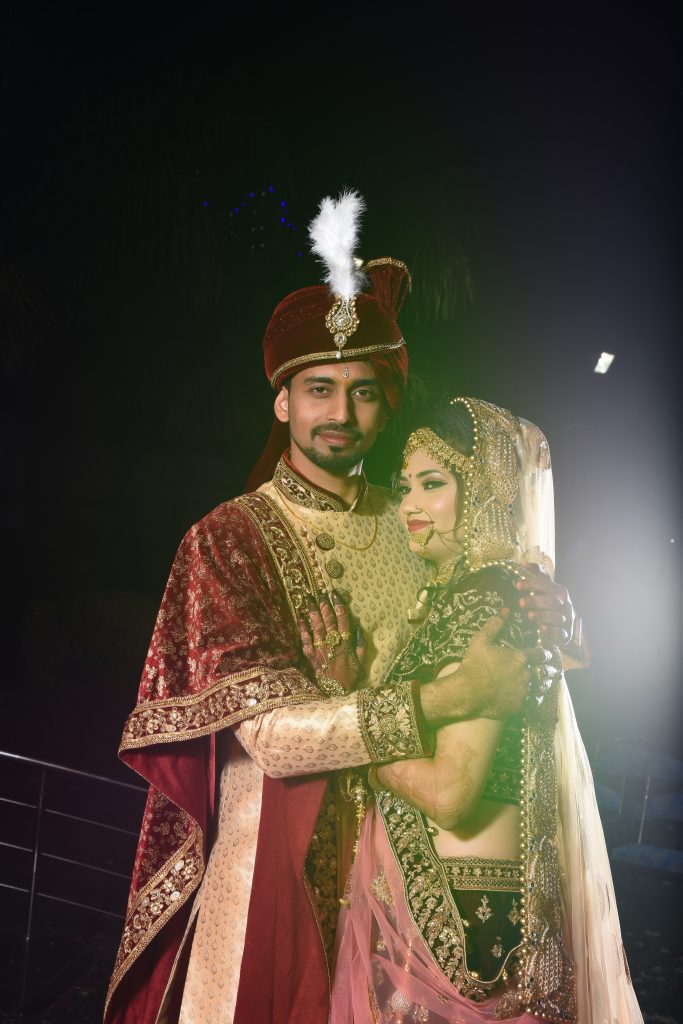 Image Resource: unsplash.com
Suitable Ambiance
The wedding venue should have a grand ambiance that suits the royal Indian wedding, for which an expert decorator should be hired. The decoration of the venue is usually done with large bouquets of red roses and white lilies or dahlias, colored and scented candles on golden or silver candelabras, traditional brass lamps, and crystal showpieces. Spectacular paintings of natural scenery can be hung on the walls of the wedding venue, to enhance the beauty of the place.
Selection Of A Wedding Planner
The great headache of organizing a royal Indian wedding can be shifted from the new couple or their families to professional hands, by hiring a wedding planner. The services of a wedding planner include all the functions needed for organizing a grand wedding. This planner will be responsible for hiring others, like a florist, caterer, DJ, and decorator for meeting the requirements of a royal wedding. So, the previous projects of an experienced planner should be checked before handing him/her the assignment. Thus, new couples can be tension-free about the entire organization of a grand wedding, due to the actions of the wedding planner.
Royal Menu
It is preferable that the menu for the feast of a royal Indian wedding comprises typical Indian cuisines that were earlier cooked in the kitchens of royal families only. Pulao or Biriyani, paneer items, kebabs, rich fish and mutton dishes, different kinds of fries, along with milk-made desserts and sweets are served at these royal wedding feasts. Expert caterers are hired to serve the best quality foods and non-alcoholic beverages to wedding guests. Sometimes, foreign cuisines, like Continental, Thai, or Chinese dishes are also served.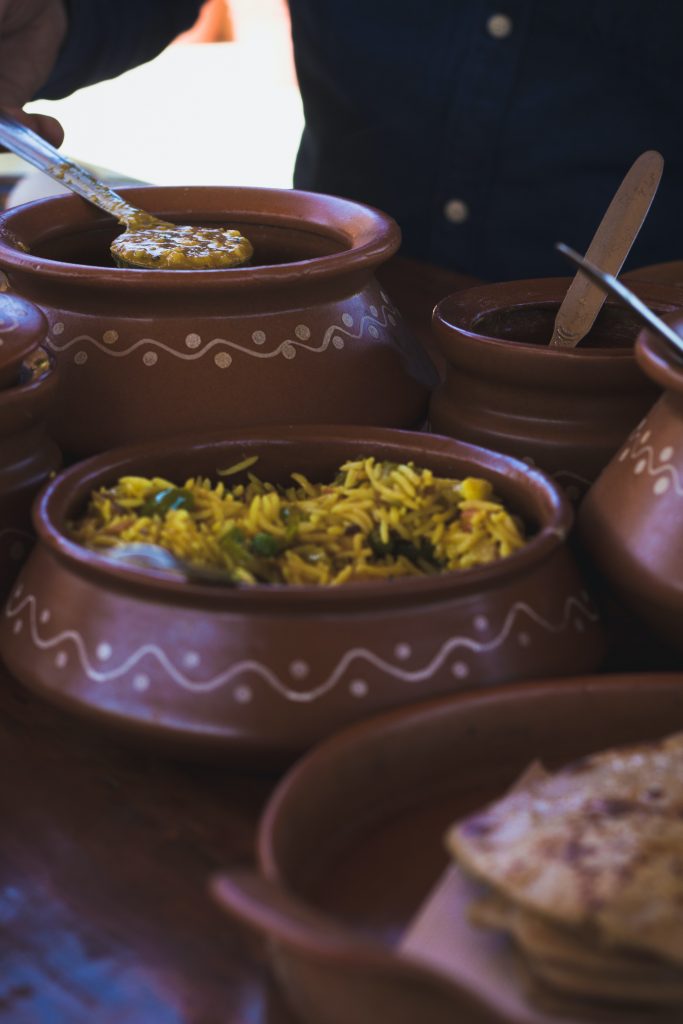 Image Resource: pexels.com
The Wedding Events
Mehendi and Sangeet are the pre-wedding rituals held one or two days before the main wedding ceremony. On the day of the wedding, the groom arrives with a grand procession to the wedding venue, where he is welcomed by the bride's family. Then the wedding rituals are conducted as per the religious instructions, guided by an experienced priest. The groom then holds a reception party, inviting the bride's family and other guests.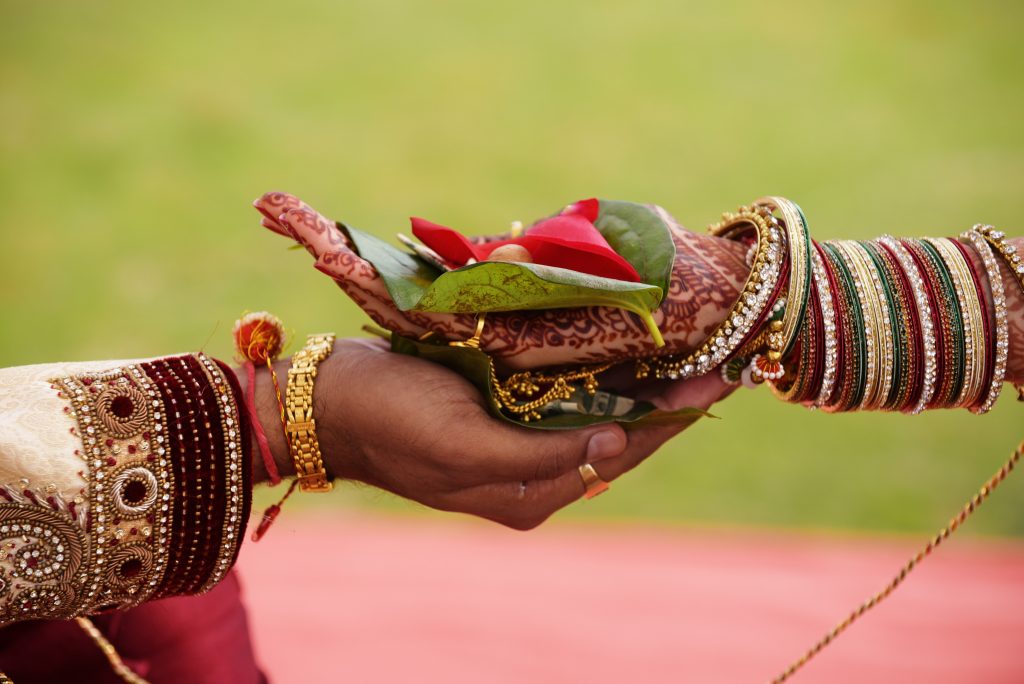 Image Resource: unsplash.com
Elegant Music Selection
The selection of music to be played for entertaining guests is a prime part of wedding preparations. The music should be Indian and it needs to match the chosen wedding theme and the jovial atmosphere existing in the royal wedding venue. Thus, it is best to hire a reputed DJ who can help in selecting the best music that can make guests dance to its beats.
The Wedding Return Gift
All wedding guests should be given return gifts matching the essence of a royal wedding. Usually, packs of aroma candles, expensive junk jewelry sets, hand-embroidered clutch, silver cutlery sets, or beauty products sets are given as wedding returns gifts in the case of royal Indian weddings. Guests also appreciate personalized goodie bags, which may contain different types of products meant for each person.
Thus, all these tips can help in planning a royal Indian wedding for a new couple, who will cherish all these memories of their exclusive wedding for a lifetime.
Image Resource: unsplash.com