Wedding
How to pick the perfect makeup artist for your wedding?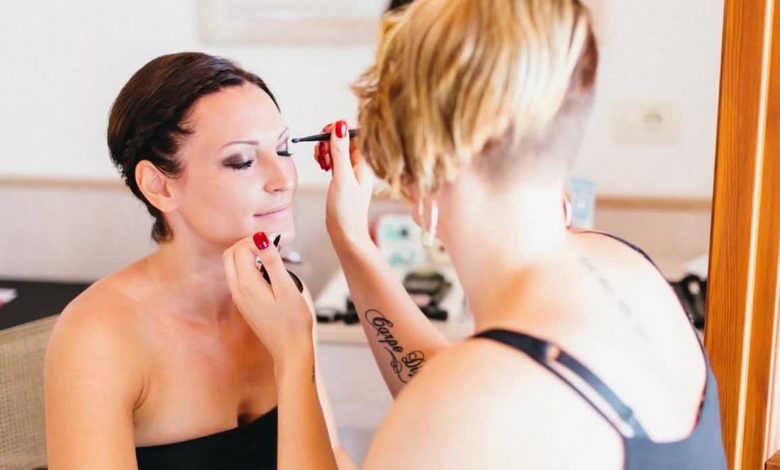 Your wedding is one of the most important times of your lives. As a bride, you must have spent every evening wondering how your wedding would go. Well, you need to focus on the small details to get the maximum effect.
Your makeup artist, however, can ruin or enhance your day. You need to look very beautiful on the day of your wedding. Therefore, you need to focus on choosing the best. As a bride, you must have had several questions in your mind. But, once you know how to choose the perfect bridal makeup artist, trust us; there is no going back.
Here's everything you need to do to find the perfect makeup artist for yourself.
Don't judge the artist only by their Instagram profile
Whenever you are to choose a makeup artist, you need to ensure that you don't focus only on their Instagram. Everyone gets the perfect picture and image on Instagram. But, it is also one of those places where so many new artists have come up.
If you're choosing a makeup artist based on what their Instagram profile has to offer, you are doing it all wrong. Almost all the pictures uploaded on the instagram profile are a result of filters and edits. Whenever you are choosing an artist for your bridal makeup, you need to choose someone who can provide you with non-filtered images.
Schedule a meeting
It is always advisable to schedule a meeting with your potential makeup artists. Although many of them wouldn't provide or agree to a trial, you should meet them. Experts at https://www.thestylingstewardess.com/spray-tans take special care of all their client's needs. They will take proper care for informing you about the references and products they are to use.
All the helpful makeup artists will provide you help regarding the hair colour, skincare, eyebrow shape and all the basic items of bridal makeup. Every small detail will play an important role in enhancing your overall look. Hence, if you want to achieve the perfect look on your final day, a meeting earlier would greatly help.
Be careful about what you want
Always make it a point to communicate with your makeup artist about what you want. Even before you meet your makeup artist, you should consider locking a look.
You can consider creating a common WhatsApp group where you can communicate with your artist about what you want. However, it is advisable to be polite about what you want. You will want to consider different things in the long run to get the perfect bridal look. And honestly, the experts can help a lot with that.
Communicate about your skin problems
If you have any existing skin condition, you should make it a point to information about the same. This will help them avoid any blunders or using products that may be harmful to your skin.
Always remember that communication is the key. Your wedding is your big day, and hence, you don't want anything to spoil it. If you want it to pop up, you need to choose a makeup artist who will understand your needs.