Wedding
How To Obtain A Marriage License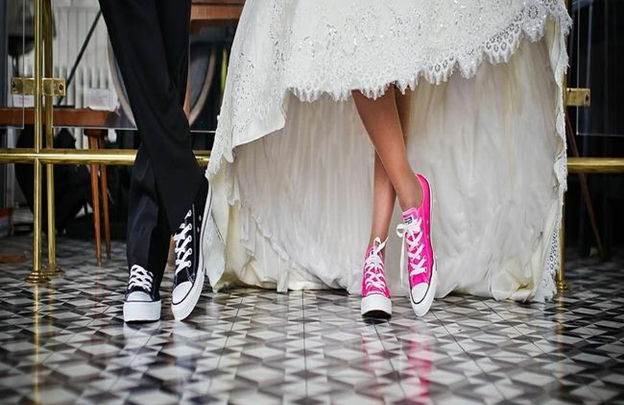 Obtaining a marriage license is important for couples who wish to get married.  A marriage license is more than just a piece of paper as it is a document which confirms both parties are legally allowed to get married. Each state in the USA has a different requirement when it comes to getting a marriage license, but regardless, it is important to get a marriage certificate before you proceed with whatever form of wedding you are ready to have.
What Exactly Is The Validity of A marriage license?
When it comes to the marriage license, they are only valid for quite a limited amount of time, and this is dependent on the issuing state. The license usually goes from when you get it to when you have the actual wedding ceremony. A lot of states here in America allows a validity period of 30 and 60 days while some other states let it go for longer. This is why, in most cases, People get a marriage certificate a week or two before the actual wedding ceremony.
Getting married in the bronx? Click Here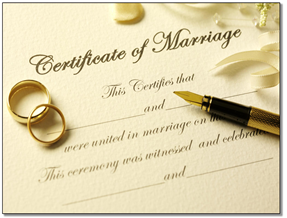 Who Issues A Marriage Certificate?
A marriage license is usually issued by a town or City Hall. It can also be issued by a county clerk. When applying for a wedding license, it is best to get it at the state where the solemnization of the wedding would take place, and the presence of the couple is needed when applying.
What Are The Basic Requirements For A Marriage License?
When it comes to getting a license, one of the basic requirements includes a medical test and residency. Although not every state requires a blood test, most do, and requirements tend to differ from state to state. However, the most common documents and applications which are required include:
Residency requirement.
Blood test requirement.
Waiting period and duration
Marriage license validity and length.
Minimum age requirement.
If you want to ensure that you have the right requirements ready, all you have to do is call the office of the town, country, or city clerk from where you intend to get married.
Commonly Required Documents
The documents needed for a license vary and getting a marriage license is basically the same requirements for both a citizen and a non-citizen of the United States.
If a foreigner wants to marry a US citizen, then their documents would have to be translated into English first, and this must be done before they begin their marriage license process. When this is done, the US citizen, the foreigner, is getting married to would have to ensure that there are any other special requirements before their marriage can be recognized by the law.
The most common documents needed are the following:
Birth Certificate
Blood and medical tests result.
Proof of Residency or in case of citizenship, proof of citizenship.
ID with a photograph.
Proof of license fee payment.
In cases of a widowed or divorced, a death certificate or a divorce decree is needed.
In cases of not meeting the minimum ask, consent of the guardian and judge is needed.
The foreign party is required to contact their national embassy to ensure they have requirements for their own home country. The couple can get married in the US provided their marriage would be seen as legal and valid in the other party's home country.
Age Restrictions
Age is a very important factor when getting married and applying for a marriage license. Just like other requirements needed, If a person is not up to the age to get married, they would be denied a license without getting parental consent. But a person who is up to the age of 18 can get married without getting consent from either their parents or their guardians.
Some states allow the marriage of 16 or 18 with parental consent or judicial approval while In places such as Nebraska, the minimum age is 19 instead of 18, why it goes up to 21 in Mississippi.
Marrying a foreigner
When it comes to marrying a foreigner, it is permitted provided the documents required are present, and they go through interviews successfully. It isn't a necessity for the couple to have immigration status in cases of a marriage to take place, and if they get married in the United States, it is considered valid.