Wedding
Hiring the Perfect Wedding Photographer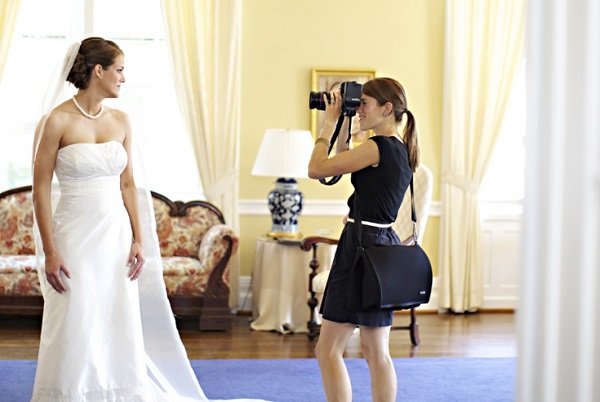 Every engaged couple knows that a lot of thought and effort goes into planning the perfect wedding. While people may forget about the food you had, the music you played, and how well you danced, your photographs are memories that you will have forever, which is why it's important to spend a lot of time finding the perfect photographer for your big day. If you are searching for wedding photographer in Byron Bay that will meet your budget and take inspiring photographs that you will love for the rest of your life, follow these tips to make your search a little easier.
Think about Your Venue
While this may not seem like it should play a huge role in you picking a Byron Bay wedding photographer, the lighting at the venue will play a huge role in the final product you get. This is why if you are going to be married in an open field you will want to find a photographer who is an expert in outdoor photography. On the other hand, if your wedding will be indoors, find someone who understands how to make the most out of the lighting you will have available.
Know the Style that You Like
It's important that you have some idea of the kind of photography style you like best and want for your photographs. This will quickly help you to narrow down the pool of wedding photographers in Byron Bay that you have available to choose from. Whether you want darker photography that looks overexposed, or would rather have light and airy photographs that capture the beauty of your venue, you need to look for a photographer who specialises in that style. If you are feeling lost, look online at examples of different styles and see which one most appeals to you.
Check Their Portfolio
While you can go online and see photographs that your potential photographer has taken, it's best to see if you can view a complete portfolio of their work. The photos they put on their website will represent their best work, but you also want to see how they can put together a complete portfolio of a wedding day.
After you have chosen the photographer you want to work with, you will need to sit down with them to discuss budget, the day of your wedding, and what services they will provide. Make sure you know how and when you will receive your photographs and ask about your rights to them to make sure you can make all of the copies that you want. Your photographer will play a major role in how you remember your wedding, so make sure you love their style and get along with them personally to ensure you have the best possible day.
The process of taking family photos can be stressful for some people, especially those who have children that don't want to follow directions or those who are not very comfortable in front of the camera. Learn More how professional family photography services come in handy, because they can help you get the perfect shots without any drama.
Photography has grown in popularity as a means of capturing and preserving memories. Wedding Photographer is a popular choice for modern parents.
Numerous people are looking for a Wedding Photographer to get the perfect photographs. Visit Website as These services are popular due to their high-quality, skillfully altered photographs.