Wedding
Four Awesome Tips when Planning your Wedding Music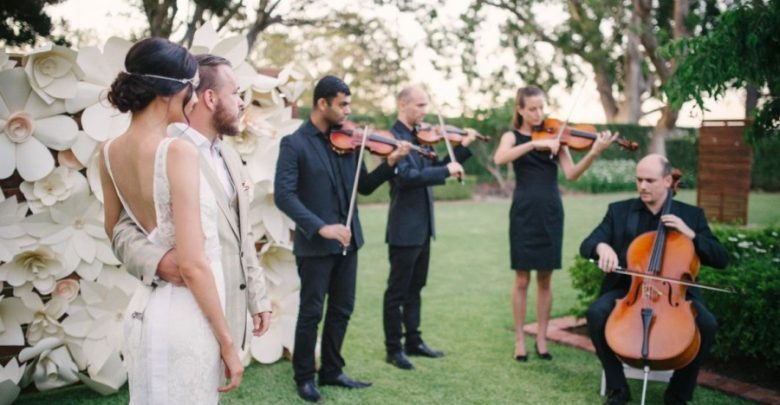 Weddings involve plenty of preparations, from the wedding dress to the venue, flowers, food catering, and the list goes on. That's why couples may miss out their wedding music preparations because of the lack of time. However, a wedding without music is outright boring. Meanwhile, quality music entertainment adds excitement to weddings.
If you are tying the knot soon, you will want your big day to be as lively and memorable as possible. While you can hire a DJ to take care of your wedding music, the performance of a live band is simply unmatchable. When creating your musical entertainment for your wedding, make sure to keep the following pointers in mind:
Weigh All Musical Options
Although you can record wedding songs to be played from CDs or by a DJ, choosing a live band to take care of your music needs will give you and your guests an exciting day to remember. Live bands add a human touch to the music as well as adjust the mood and vibe at your wedding venue. Ban members can offer various music options that cater to most of your guests, creating a kind of atmosphere that recorded music cannot ever replicate.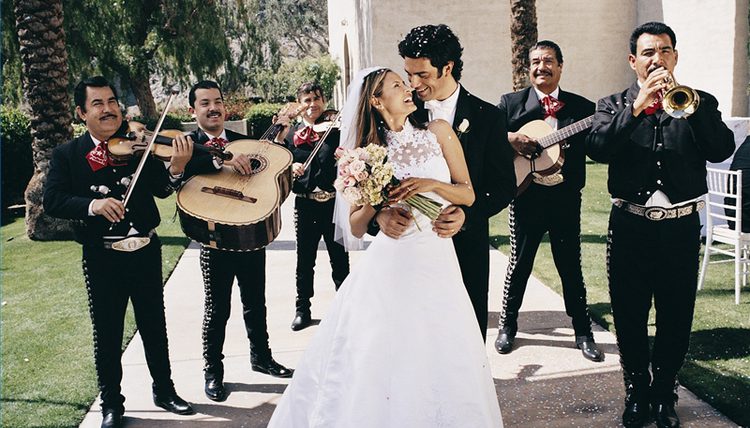 Plan the Music Flow
When hiring a live band, you must inform them about your favorite songs. But, this does not mean you will dictate the setlist. Instead, you must ask for one from the band so you will know how they pace the night. Although they know the music selection that people love and enjoy in general, you want them to play the music that suits your preference. Discussing the music selection with them in advance will help them prepare. As you discuss your playlist, the professionals will give their recommendations as they get your requirements.
It is just important to keep in mind that live bands have their own massive playlist.   However, they must be open to you emphasizing the songs you love and those you hate. They will have to insert your favorites and kill those you don't want to listen to.
Pace the Music Gradually
As your guests enter the wedding venue, they will be busy with their own thing so they won't be heading to the dance floor immediately. Your wedding music will build the enthusiasm of the crowd. That is why make sure your band will start with high tempo music and pace it gradually. You will want to make your guests feel comfortable by having soothing music played as they wait for the ceremony to begin. Make sure to consider when making your music selection.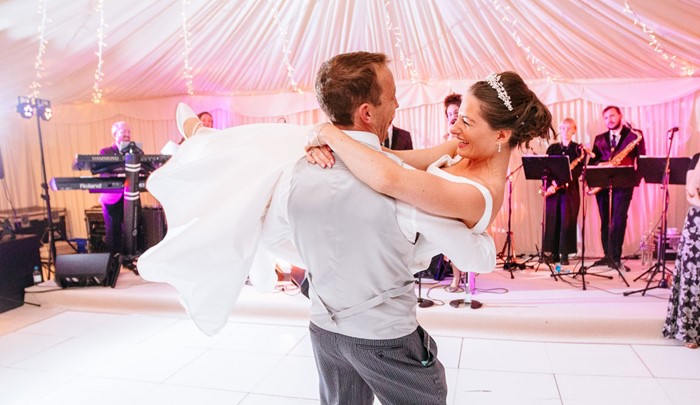 Trust your Band
If you love a band's vibe and music and they are available for your date, it's time to sign the contract and allow them to do their thing.  Remember that you are paying for them to curate your wedding music. If you want live music, then expect people to dance and have a great time. Trusting your chosen live band will let them protect you from your drunk cousin screaming their favorites.