Wedding
Flower Ideas For Your Brisbane Wedding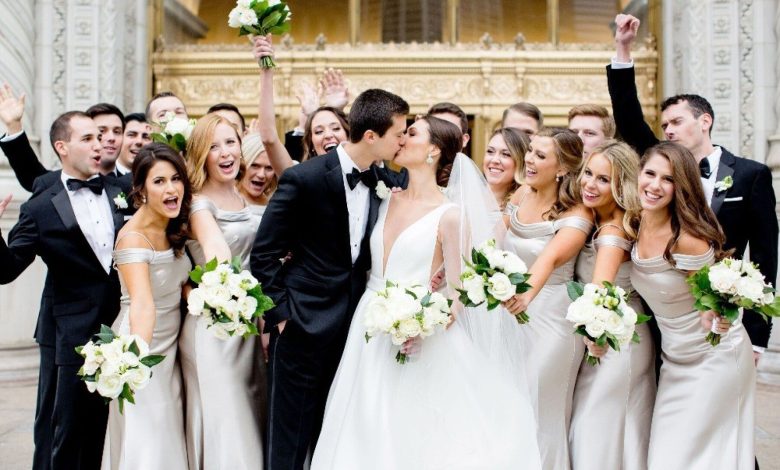 Planning a wedding involves many elements and considerations, from the venue selection to the guest list, and from the themes to the floral arrangements. In Brisbane, where the climate is warm and home to a wide array of vibrant flowers, you're spoilt for choice when it comes to your wedding blooms. You could opt for the classic elegance of roses, choose the tropical allure of orchids, or even go for native Australian favourites such as proteas and banksias. Let us have a look at some of the beautiful styles and options, one of them might be the right fit for your special day.
Floral Arrangement Ideas
Tropical Elegance: Embrace Brisbane's warm climate by choosing a tropical theme for your floral arrangements. Think bold colours, large leaves and exotic flowers like hibiscus, bird of paradise or orchids. These flowers can create a vibrant and dramatic effect, making your wedding unforgettable.
Native Beauty: Opting for native Australian flora not only adds a unique touch but also pays homage to local beauty. Banksias, proteas, and wattle can create stunning and textured arrangements that are sure to impress.
Classic Romance: If you're going for a classic or vintage theme, you can't go wrong with roses. Available in a myriad of colours, roses symbolise love and romance. Mix them with baby's breath or lilies for an added touch of elegance.
Rustic Charm: For a more laid-back or rustic theme, consider using wildflowers. Their simple beauty can add a splash of colour and charm to any wedding. Team them with greenery and natural elements like twine or burlap for an authentic rustic look.
Modern Minimalist: For a modern, minimalist aesthetic, consider using monochrome flowers or a single type of bloom. Succulents, for example, can add a unique modern touch to your floral arrangements.
Eclectic Mix: If you are all about embracing variety and individuality. This more modern approach of combining a mix of wildflowers, dried flowers, and traditional blooms will provide a unique, eclectic aesthetic to your arrangements.
Dried Flowers: Dried flowers have taken over the scene in 2023 and are predicted to continue their rise in popularity. They offer longevity beyond the wedding day and a beautiful charm that's perfect for everything from boho weddings to chic, minimalist ceremonies.
Remember, the choice of floral arrangement should reflect your personal style and the overall theme of your wedding. Take time to explore different ideas and consult with a professional florist to ensure your wedding flowers are everything you dreamed they would be.
Flower Placement
The floral decision because of the big part that they play. They are more than just the flowers on the table:
Bridal Bouquet – The bride's bouquet is often the most intricate and personalised floral arrangement. Consider what colours and styles will complement the bride's dress and overall look.
Bridesmaid's Bouquets – These should tie in with the bridal bouquet while also complementing the bridesmaid's dresses.
Buttonholes/Boutonnieres – For the groom and groomsmen, flower arrangements typically include a single flower or a small cluster that matches the bridal bouquet.
Ceremony Decorations – From the altar to the aisle, flowers can beautify your ceremony venue, tying the whole affair together aesthetically.
Reception Decorations – Table centrepieces, floral installations, and even the cake can be adorned with flowers to enhance the theme of your Brisbane wedding.
Flower Crowns and Hairpieces – If you want to incorporate more flowers in a unique way, consider adding them to the bridal party's hairstyles.
Venue & Season
Don't forget about your venue when choosing flowers. If you're having a beach wedding, consider using local beach flora like Coastal Banksia or Beach Daisy. For a garden wedding, integrate flowers that are already in bloom in the garden into your arrangements for a seamless look.
Finally, consider the season of your wedding. Spring brides have the advantage of having most flowers in bloom, but each season offers its own unique selection. For instance, Dahlias and Chrysanthemums are perfect for autumn, while Hydrangeas and Gardenias are summer favourites.
Finding the Right Florist
Selecting the right florist is a critical step in your wedding preparation process. Start by doing some research and compiling a list of potential florists in Brisbane. Using Instagram is a great way to view their portfolios, customer reviews, and pricing. Remember, it's not just about finding a florist brisbane who can arrange flowers beautifully, but also someone who understands your vision and can bring it to life.
It is essential to have a clear idea of your wedding theme and colour scheme before meeting with potential florists. This will help them provide more accurate suggestions and estimates. Try looking to Instagram or Pinterest for inspiration. Don't be afraid to ask questions about their sourcing practices, especially if you want to use local or seasonal flowers. Good florists will be able to guide you through this process, providing alternatives if certain flowers aren't available or are out of season.
Consider booking a consultation with your top choices to discuss your ideas in more depth. This is a good opportunity to get a sense of their style, creativity, and professionalism. It's also a good idea to bring along some visual inspiration (like photos or mood boards) to help communicate your ideas.
Lastly, ensure your chosen florist is reliable and has a good track record for delivering quality work on time. Remember, your wedding flowers aren't just decorations, they're reflections of your personal style on your big day. By choosing the right florist, you can ensure they will be nothing short of perfect.
Finally
Choosing the perfect floral arrangements for your wedding is an exciting and personal journey. From bold tropical displays to understated minimalist designs, the possibilities are endless. The key is to reflect your individual style and wedding theme, while also considering practical elements such as the venue, season, and the right florist who can bring your ideas to life. Remember, your wedding flowers are not just decorations, they're a vital element that can set the tone for your special day. With careful planning and consideration, your wedding flowers will not only impress your guests but also create a memorable experience that will last a lifetime.