Wedding
Few Great Ideas To Create An Exclusive Box Wedding Invitation Card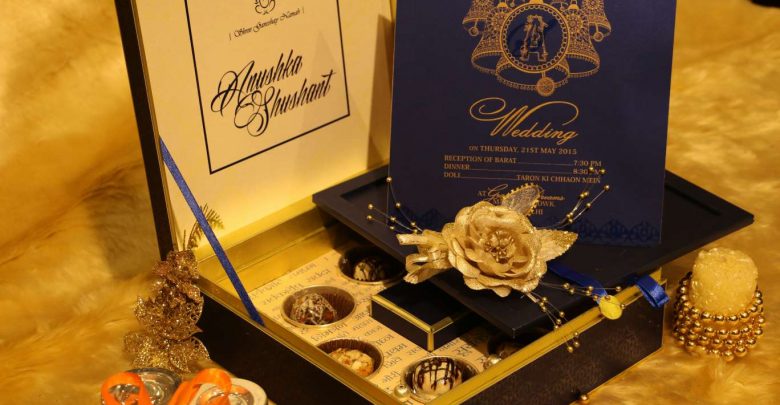 All marriage celebration starts with an invitation card, which will always set the tone of the grand wedding day.
Custom boxes invitation adds an advantage, it will seem like opening a present as the structure holds delights and surprises.
Few great ideas to create exclusive box wedding invitation card
All the tide of things is coming soon, as you are preparing for the waltz into your sunset. You may like to showcase your important day with the ocean. Prepare your guests to dive in this boxed message that embraces the location.
When your guests receive actual mini-board game in their mail then there will be no surprise factor but a personalized story conveying monopoly invite will be a sweet bonus.
Tree of life actually is a metaphor and includes traditional bells that root a special feeling. There are hexagonal shaped long boxes hidden inside the box holding different kind of giveaways. Fill these with something that displays your personal touch to this invite.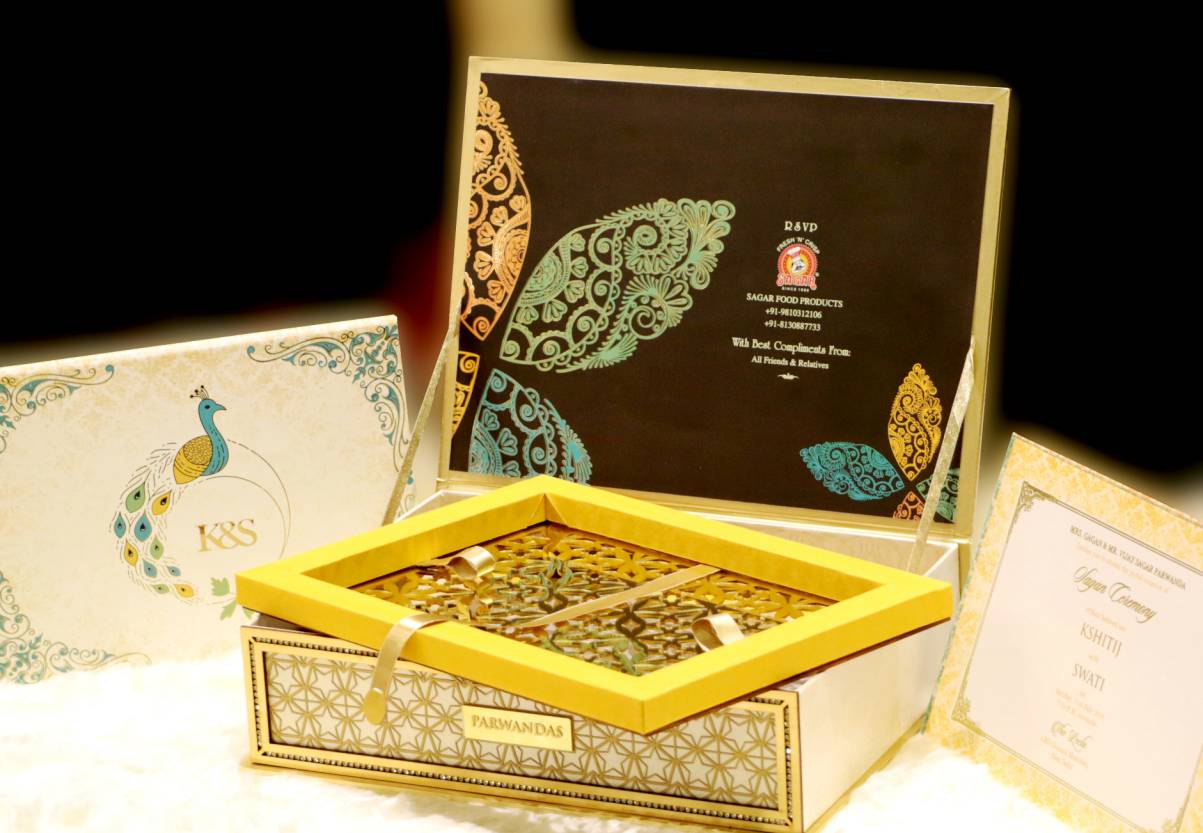 A floral invitation
Many people prefer to send wedding invitation with flowers. Your lovely letterpress details along with the watercolor accents can certainly delight any bride-to-be. Prefer some floral designs on the invitation box.
Elegant pastel invitation
With this invitation design, you can express your own Ideas with an unexpected way for creating a floral invitation, which speaks about the moment and also the to be married couple.
Palace wedding themed invitation
This kind of invitation is perfect for those getting married in a royal palace. It is designed and crafted from the wood and velvet with very intricate laser work along with mirror work. Box will open like shelf revealing few selections of sweets.
Elegant coordinated wedding invitation
This one is lush and grand invitation that features coordinated trays, candles and invitations. This is an elegant and deluxe wedding invitation package.
Pastel embroidered invitation
Most people will love any good old-fashioned invitation for wedding but a few also love trendsetting box invitation, which is totally personalized and appears regal.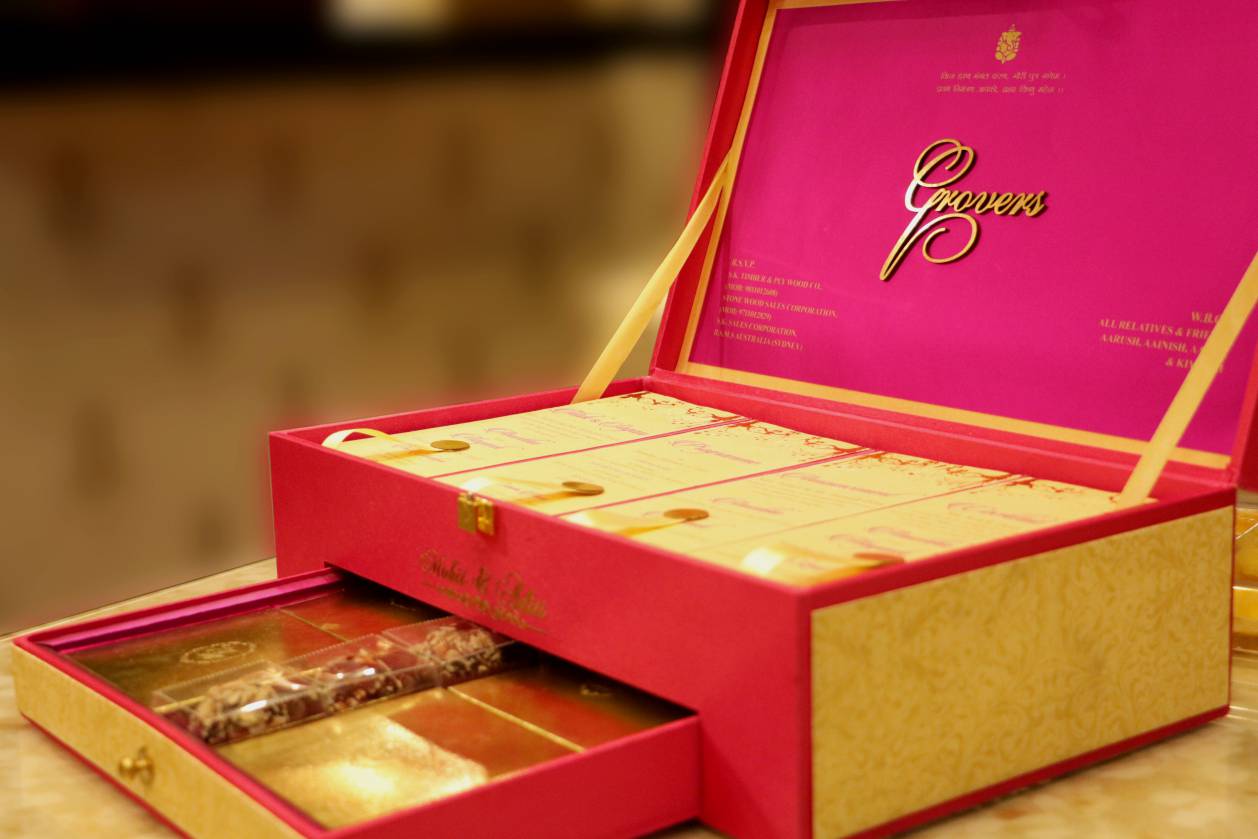 Blue and gold-tiled accented invitation
You can take a cue out of this creation which is inspired by beautiful tile work available in certain historic monuments.
In case you are hosting your wedding at certain destination then it can help to provide guests an invitation with detailed schedules, activities and dress codes for their stay.