Photography
The Three Best Photo Booths to Hire for a Wedding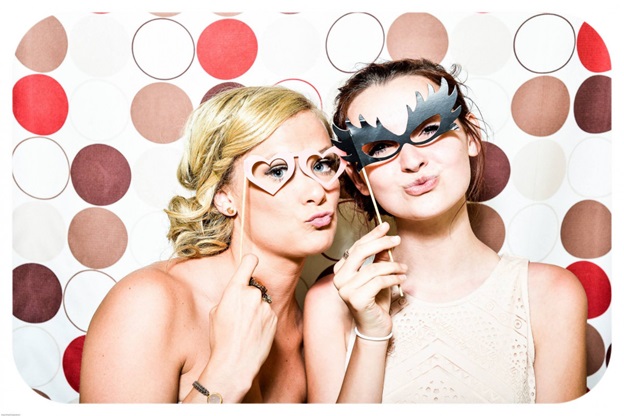 Wedding days are once-in-a-lifetime events that deserve to be captured in the most memorable way possible. And what better manner of doing that than with photo booth hire? Not only does it provide entertainment for you and your guests, but it also creates lasting memories of your big day.
But with many options, how do you find out which are the best photo booths to hire? Look no further! In this blog post, we'll look at the three best photo booths to hire for your wedding – from classic vintage styles photo booths to modern digital photo booths; we've got you covered. So take a seat, relax, and let's dive into the world of wedding photo booths.
Retro Photo Booth
When planning weddings, it's vital to choose a wedding photo booth hire that will complement your big day's overall theme and aesthetic. If you're looking for a photo booth with a vintage or retro feel, then our retro photo booth is a perfect choice.
Retro photo booth hire is ideal for couples who want a classic or vintage feel to their wedding. They look just like the photo booths that our grandparents or great-grandparents would have used when they were getting married.
A Retro photo booth is often styled after classic '80s and '90s photo booths, and like any service providing photo booths, comes complete with all the props and accessories, such as a printer to create onsite prints and other things you need to create fun and memorable photos with your friends and family. From props like wacky hats and glasses to colourful boas and beads, you'll get everything you need to dress up and strike a pose.
Concerning the quality of pictures, retro photo booths often provide some of the best as they use great cameras to take pictures. So if you're looking for a unique way to capture memories of your special day, look no further than retro photo booth hire.
Magic Mirror Photo Booth
When deciding on wedding photo booth hire, there are many things to consider. But one of the most crucial factors is the type of photo booths to hire. Do you want a traditional photo booth with props and a space for your guests to snap selfies, or do you want something unique like a magic mirror photo booth?
Magic mirrors are a unique and fun way to add excitement to photos at weddings. The mirror effect adds a distinctive feature that makes the photo booth stand out at a wedding reception. The cool aspect of a magic mirror photo booth is that they don't look like a photo booth at first glance. It looks like a regular mirror, but when the digitised mirror lights up, guests can start taking pictures and create great memories.
Magic mirror photo booths are ideal for green screen booths as the large screen allows guests to see how prints look with the green screen effect is applied. Guests can take pics of themselves in front of a mirror that automatically transforms their appearance into that of a cartoon character or animal, which will surely be a hit with kids and adults alike.
Selfie Pod
Selfie pods are the ideal photo booth for couples on a budget. They're also smaller and less imposing, which may be a preferable option depending on the type of wedding celebration. Selfie pods are usually the cheapest photo booth to hire as they typically use a tablet to take pictures at events.
In any case, this type of photo booth hire is still amongst the best high-quality booths to hire and will produce excellent quality prints for any special occasion. Guests can use the selfie pod to take pics of themselves and with the bride and groom.
Other Photo Booths to Hire
When looking for wedding photo booth hire, there are several other options besides the three highlighted. They include:
Enclosed photo booth
An enclosed photo booth is the booth that we should remember when we took passport photos back in the day. They're still used for this purpose but are also commonly used for photo booth hire. Although they are quite big, you have a nice feature that adds to the backdrop of your wedding venue.
Inflatable photo booth
Although quite similar to an enclosed photo booth, an inflatable photo booth will use a regular photo booth like a magic mirror photobooth or retro booth but add an inflatable tent to it to close off the area where pics are taken. Inflatable photo booth hire is ideal for events like weddings as they conceal the distracting flash produced by taking pictures.
360 photo booth
Hiring a 360 photo booth can take your celebration to the next level. It's different from any other kind of wedding photo booth as they're specifically used to make videos in a stylish way that isn't possible with any other type of photo booth hire.
Tuk-tuk photo booth
A tuk-tuk photo booth is similar to an enclosed photo booth; well, it is an enclosed photo booth, but even cooler. Instead of a standard cube-shaped shell, this booth utilises a tuk-tuk to enclose the booth. Great moments are created with great features, which is exactly what tuk-tuk photo booth hire would provide.
Glamour photo booth
The glamour photo booth hire is unique as it uses a traditional photo booth to take pics but adds a glamour effect to the photo. Ask your photo booth hire company if they can add this filter, and it will surely improve your guests' photo booth experience.
Green screen photo booth
As previously mentioned, creating a fun photo with green screen photo booth hire is easy. You can add any effect to the background or your pics with a green screen. The good news is that all you need is a green background to enable a photo booth to enhance all weddings.
Key Take Aways for Photo Booth Hire
Regardless of which wedding photo booth hire you choose, here are some things to consider in order to get the best service for your wedding.
Photo booth packages: Choosing a package that includes onsite prints, additional props, a guest book, and unlimited visits will make the hire cheaper.
Booth attendant: When checking which photo booths to hire, ensure the hire company you choose includes a friendly team to make sure everything runs smoothly on your special day, and you receive a quality service