News
A Romantic Escape: Eloping to Spain for Your Dream Ceremony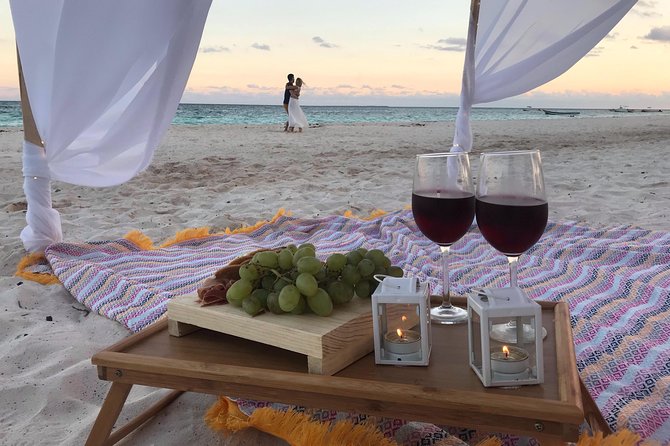 If you've been dreaming of an intimate wedding or a romantic elopement, Spain offers the perfect destination for your special day. From picturesque beaches to historic cityscapes, this vibrant country is filled with enchanting locations that will make your elopement truly memorable. In this blog post, we will guide you through the best places to elope in Spain and provide you with valuable information to help you plan your perfect elopement ceremony.
Best Places to Elope in Spain:
When it comes to choosing the best place to elope in Spain, you'll find an abundance of remarkable options. Here are a few recommendations: a) Beach Wedding in Spain: Spain boasts numerous beautiful beaches along its extensive coastline, making it an idyllic destination for a beach elopement. Locations like Costa Brava, Costa del Sol, and the Balearic Islands (Mallorca, Ibiza, Menorca) offer picturesque beaches with turquoise waters and golden sands, providing a breathtaking backdrop for your special day.
b) Spanish City Weddings: For couples seeking a blend of history, culture, and romance, Spain's cities offer extraordinary options. Barcelona, with its captivating architecture and vibrant atmosphere, provides an urban wedding experience like no other. Other cities such as Madrid, Seville, and Valencia boast magnificent venues and charming streets that will make your elopement truly unforgettable.
Elopement Venues and Packages:
 To ensure a stress-free elopement experience, consider opting for small wedding packages offered by various venues in Spain. These packages often include assistance with legal paperwork, venue selection, decoration, photography, and even accommodation. Many venues specialize in elopements and can customize their offerings to create your dream ceremony, taking care of every detail for you.
The Legalities of Eloping in Spain:
Before eloping in Spain, it's essential to familiarize yourself with the legal requirements. Non-residents are allowed to marry legally in Spain, but specific documentation may be required. It's advisable to consult with local authorities or hire a wedding planner who can guide you through the necessary paperwork and ensure a smooth process.
Advantages of Eloping in Spain:
Eloping to Spain offers several advantages that make it an appealing choice for couples:
a) Breathtaking Natural Beauty: From the rugged cliffs of Costa Brava to the pristine beaches of the Balearic Islands, Spain offers a diverse range of stunning landscapes that create a magical atmosphere for your elopement.
b) Rich Cultural Heritage: Immerse yourself in Spain's rich culture and heritage. Explore historic sites, indulge in delicious cuisine, and embrace the passionate Spanish lifestyle while celebrating your love.
c) Mild Climate: Spain benefits from a Mediterranean climate, boasting mild winters and sun-soaked summers. This makes it an ideal destination for couples seeking a wedding or elopement ceremony year-round.
d) Affordable Options: Compared to other popular wedding destinations, Spain offers a range of affordable options for elopements. You can find various packages and venues that suit your budget without compromising on quality and charm.
Elope Near Me: Finding the Perfect Venue:
 If you're already in Spain or prefer to elope near your current location, there are numerous venues throughout the country that cater to elopements. Whether you're in Barcelona, Madrid, or any other Spanish city, you'll find enchanting venues and picturesque spots nearby that provide a romantic setting for your elopement.
 Elopement Ceremony: Making It Memorable:
An elopement ceremony is an intimate affair that allows you to focus on the true essence of your love. Personalize your ceremony by exchanging heartfelt vows in a language that holds significance for both of you, whether it be English, Spanish, or a combination of both. You can also incorporate local customs and traditions to add a unique touch to your special day. Spain offers an array of remarkable locations, small wedding packages, and stunning elopement venues, making it an ideal destination for couples seeking an intimate and unforgettable wedding experience. Whether you envision a beach elopement, a romantic ceremony in a Spanish city, or an elopement near your current location, Spain has everything you need to create cherished memories that will last a lifetime. Say "I do" in the captivating landscapes and vibrant culture of Spain, and let your love story unfold in this remarkable country.