Wedding
A Guide to Choosing the Perfect Wedding Floral Designer To Match Your Special Day's Aesthetic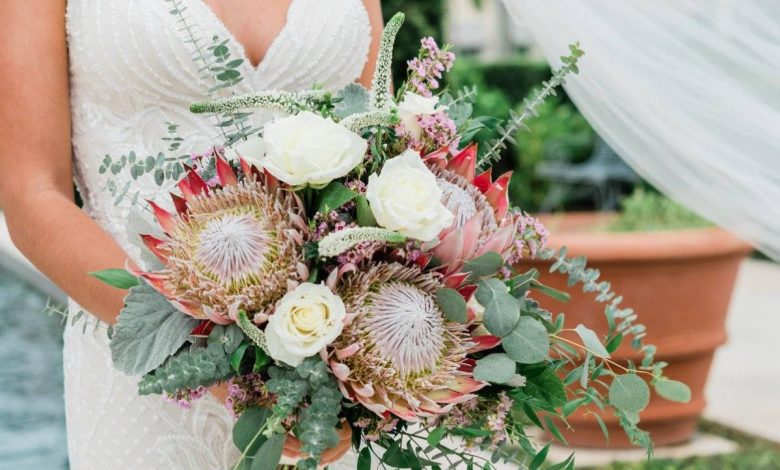 When it comes to planning your wedding, every detail matters, and one of the most enchanting pieces is your wedding flowers and tabletop arrangements. Flowers have the power to transform your wedding into a breathtakingly beautiful experience. Choosing the right floral designer is crucial to ensure your vision comes to life flawlessly. This guide will walk you through the essential steps to find the perfect wedding floral designer who aligns with your special day's aesthetic.
Define Your Vision
Before diving into the flower selection process, take some time to envision the overall aesthetic of your wedding. Are you going for a rustic, bohemian vibe or a classic and elegant affair? A clear vision will help you find a floral designer who can make your dream a reality.
Research and Explore Portfolios
Begin your search for the ideal floral designer by browsing their portfolios. Look for designs that resonate with your aesthetic and preferences. If a particular florist of interest offers flower customization services, you will be able to consult with them about your vision and curate a wedding arrangement to your specific tastes.
Assess Experience and Expertise
Experience matters when it comes to wedding florists. An experienced floral designer will be well-equipped to handle different challenges that might arise and can offer valuable suggestions based on their expertise. To ensure the entire process goes as smoothly as possible, choose a florist with several years of experience specializing in wedding flowers.
Match with Your Wedding Venue
Consider your wedding venue when choosing a floral designer. The florals should complement the space, enhancing its natural beauty. A talented floral designer will know how to work with your venue's architecture and ambiance to create a harmonious atmosphere.
Personalization and Flexibility
Every wedding is unique, and your floral arrangements should reflect that. Look for a floral designer willing to personalize their designs to suit your preferences and wedding theme. Be sure to choose a florist or flower shop that prides itself on creating custom designs that capture the essence of each couple's love story.
Communication is Key
Effective communication is crucial throughout the planning process. A great floral designer will be an attentive listener, eager to understand your vision and offer suggestions to improve it. Check if the floral designer is responsive and attentive to your inquiries, indicating their commitment to your special day.
Schedule a Consultation
Once you've narrowed down your options, schedule consultations with your top choices. These meetings are a chance to discuss your ideas, assess their enthusiasm for your vision, and see if your personalities align. A florist who offers consultations to ensure they fully understand your wishes and bring them to life is one you can trust!
Consider Reviews and Testimonials
Reading reviews and testimonials from past clients can provide valuable insights into a floral designer's professionalism, reliability, and quality of their work. Positive feedback is a reassuring sign that you're making the right choice.
Bring Your Vision to Life With the Perfect Florist for Your Special Day
Choosing the perfect wedding floral designer is essential in creating the wedding of your dreams. By following these guidelines and considering factors such as style, experience, communication, and personalization, you'll be well on your way to finding a floral designer who will make your special day truly memorable. Let the magic of flowers transform your wedding into a breathtaking masterpiece that perfectly reflects your love story!