Wedding
6 Ways to Save Money on Bridal Accessories
Your wedding day is one of the most memorable days of your entire life. This means, of course, that you'll want to look your best and wear something extra special for the occasion. Your wedding dress is something that you might shell out a decent amount of money for, so it's good to know that you can definitely save money on your wedding day accessories. If you're not sure where to start when it comes to affordable bridal jewelry and other accessories, we've got you covered. Here's what you need to know when it comes to saving money on bridal accessories.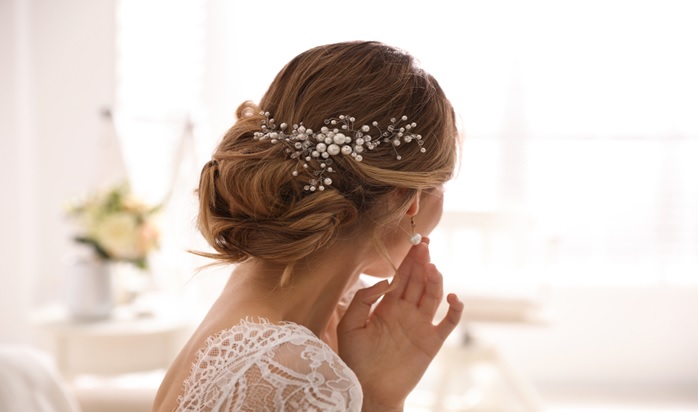 Source: New Africa/Shutterstock.com
Borrow Something Special
It's good luck to wear something borrowed on your wedding day, so why not borrow an accessory from a loved one? Your "something borrowed" could be a sentimental reminder of a close family member or even a longtime friend. Consider wearing something your mother or grandmother wore on their wedding day. This is a great way to include a family connection in your big day and let your family members know you cherish their support and presence during times like these.
If one of your best friends recently got married, you might consider borrowing one of their wedding accessories as well. It's always nice to know that something you'll be wearing on your own wedding day has already been a part of other happy memories.
Be a Thrift Queen
It might be a bit difficult to find wedding-worthy accessories at some secondhand shops, but, with a little determination and a good eye, anything can happen. Be sure to check out vintage shops and antique stores and look for an accessories section. You just might find a beautiful vintage hairpiece or belt that will take your wedding look to the next level!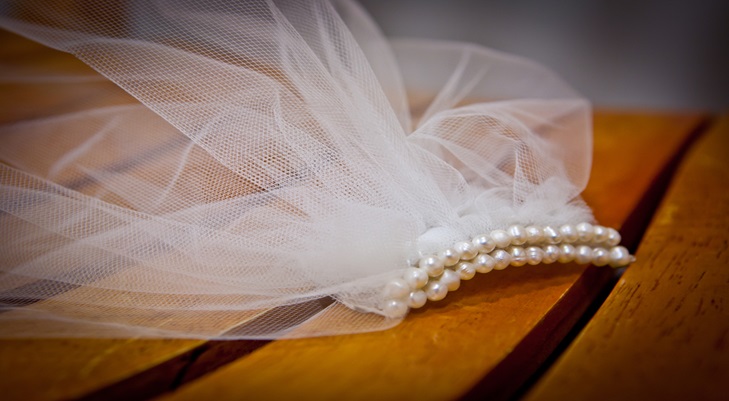 Source: Thomas Chen/Shutterstock.com
Remake a Piece You Already Own
Do you have a special occasion accessory you love but you're not sure it's truly wedding-worthy? Try your hand at crafting something different from an old favorite! An old white satin headband can easily become an elegant addition to your wedding veil or post-ceremony hairdo.
You might also think about reimagining a piece of jewelry with large rhinestones or crystals by taking them and adding a bit of extra sparkle to your wedding shoes. For those with more extensive craftiness in mind, you could create a dazzling bohemian look by putting together your own flower crown for your wedding day.
Do Some Online Research
These days, you can find just about anything on the internet. This includes fabulous and affordable accessories! For instance, you might find a veil on a resale website that has never been worn and is being sold for a lower price than you would be able to find in stores.
Furthermore, there are tons of online retailers offering affordable wedding jewelry in many styles. You just might find your perfect wedding day earrings or a bridal necklace and save money just by purchasing online.
Don't Overdo It
One very simple way to save money on your bridal accessories is to adopt the "less is more" mindset, which is great for creating a cohesive look and saving you money. After all, your wedding day's focal point is your wedding gown! Don't think you have to layer on a bunch of jewelry and accessories just because it's a big day. More often than not, you can make even more of a statement by donning only a few choice items.
Specifically, you want to showcase your engagement ring. This is the most important accessory for your wedding day. Besides that, take your wedding dress into consideration. Is there a certain part of the dress you'd like to showcase? Does your dress feature intricate details with mesh or lace? You don't want to upstage the beauty of your dress by adding too much extra sparkle.
A good rule of thumb for wedding jewelry is to wear your engagement ring and a pair of sparkly earrings and add a bridal necklace if it naturally fits with the neckline of your wedding gown.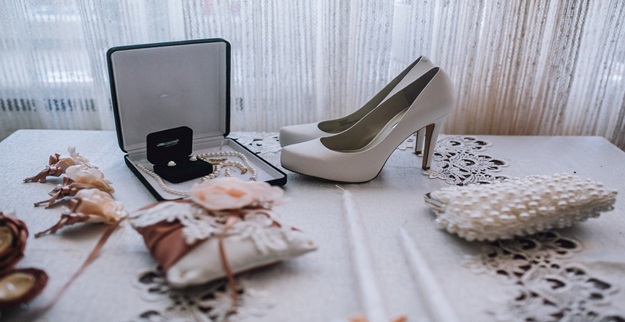 Source: JNatalia Kabliuk/Shutterstock.com
Shop Small
Do some research and see who the local craftsmen and makers are in your area. Chances are, you'll find someone with a small, budding business who can handcraft exactly what you want for less than big-name prices. This idea can also be eco-friendly and supports talented people in your area!
If your wedding is going to be professionally photographed, you might consider negotiating a trade or deal where you get the item and give them your professional photos featuring the item after your wedding.