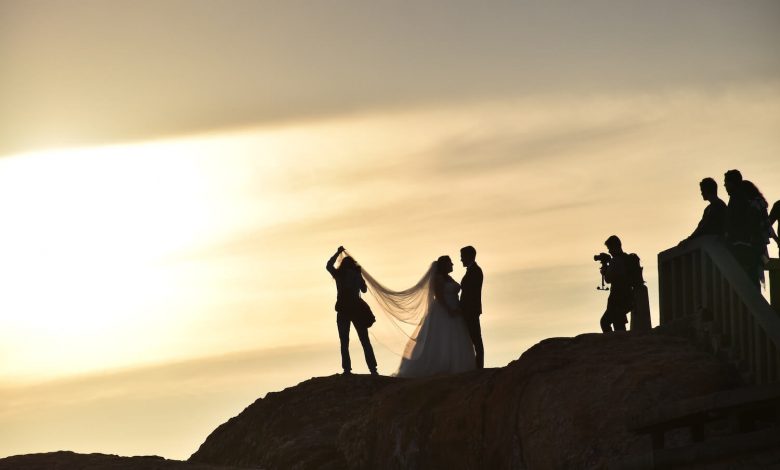 Your wedding day is one of the most memorable days of your life. You've spent months (or maybe even years!) planning every last detail, from the dress to the flowers to the menu. And, of course, you want every moment of your big day captured so you can relive it for years to come. That's where a wedding videographer comes in!
A good wedding videographer will be able to capture all the emotions and details of your special day, from your walk down the aisle to your first dance as a married couple. But with so many videographers, how do you know which one is right for you? Here are six tips to help you find the perfect best wedding film packages for your big day:
Start by making a list of potential videographers. Ask friends or family members if they have any recommendations, or check out online directories like The Knot or Wedding Wire. Once you have a list of potential candidates, take some time to research each one. Look at their website and social media accounts to understand their style and personalities. Most importantly, watch some of their previous work to see if their style matches what you're looking for.
Once you've narrowed your list, set up consultations with each of your top candidates. This is an excellent opportunity to get to know them better and ask any questions you may have about their services. It's also an excellent time to get a sense of their personalities and whether or not you feel comfortable with them.
When meeting with potential videographers, ask about their experience filming weddings. For example, how long have they been in business? How many weddings have they filmed? It's also important to ask about their filming style and if they're open to suggestions or willing to try something new.
Be sure to ask about pricing and packages during your consultation. Get an idea of what's included in each package and what discounts may be available. It's also essential to find out if they offer any additional services like drone footage or footage from multiple cameras.
Once you've met with all your potential candidates, it's time to decide! Choose the candidate who you feel most comfortable with and who best fits your needs and budget. Be sure to book early to ensure that they're available on your wedding date!
Once you've booked your videographer, it's essential to stay in communication leading up to the big day. Exchange contact information so you can quickly get in touch with each other if necessary. Discuss any specific requests or must-have shots you would like them to capture on film.
Conclusion:
Choosing the right wedding videographer is an important decision that will affect how you remember your big day for years. So be sure to do your research and take your time to decide. With these tips, you're sure to find the perfect candidate to capture your special day!