Wedding
6 Reasons To Consider Plastic Reusable Plates for Your Wedding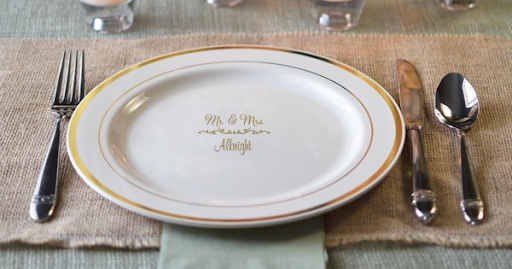 A wedding is a high-stakes event for the couple, and it requires a lot of planning for things to go smoothly. From picking the perfect venue to deciding the color scheme to choosing the best food, you want everything to be perfect and for the day to go without a hitch.  When it comes to food, most people envision using ceramic, porcelain, or glass tableware for serving the items on the wedding menu.
While they look pretty, such tableware will put a dent in your budget. You'll have to give the rented plates back, you won't be able to customize them, and they will also come with a post-event cleaning hassle. You will also have to pay extra if a plate goes missing or gets damaged. You will already have so many things on your plate that you certainly don't want to add another item to the pile.
Instead, you have the ideal wedding tableware option in reusable plastic plates and other cutlery. These plates are affordable, highly customizable, and you can buy them instead of renting them from someone. Additionally, you can keep these plates as souvenirs from your special day.
So, without any ado, let's explore why reusable plastic plates are the best option for the bride and groom to choose for your special day!
Why You Should Consider Plastic Reusable Plates & Cups for Your Wedding
Here are six reasons why you should choose reusable plastic plates for your wedding:
1.
The Ideal Memorabilia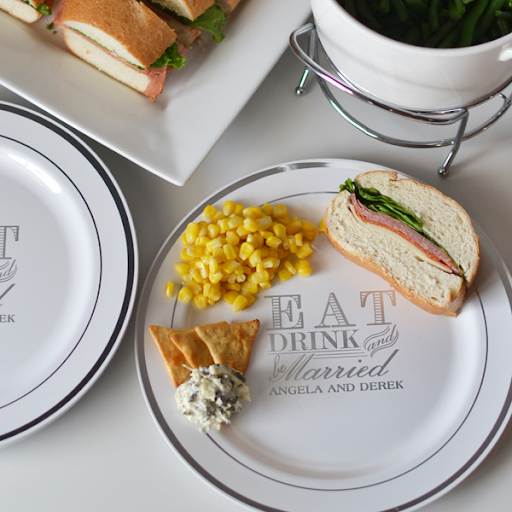 If you choose to use reusable plastic wedding plates for your big day, you can hand them over to your guests at the end of the day so they can keep them as memorabilia from your wedding. These are dishwasher-friendly plates that can be cleaned and used as décor. Plus, as the bride and groom, you can keep these plates for sentimental value as a reminder of one of the best days of your life.
2.
Dishwasher-Friendly
If you're worried that using a vast bulk of reusable plates at your wedding is a poor idea because you'll have to wash them, let me put your worries at ease. These sturdy plates might be plastic, but they are 100% dishwasher-safe. So, if you bring a bunch of them home for safekeeping or even to use in your married life, all you have to do is plop them into the dishwasher, and they will be as good as new the following day.
3.
Customizable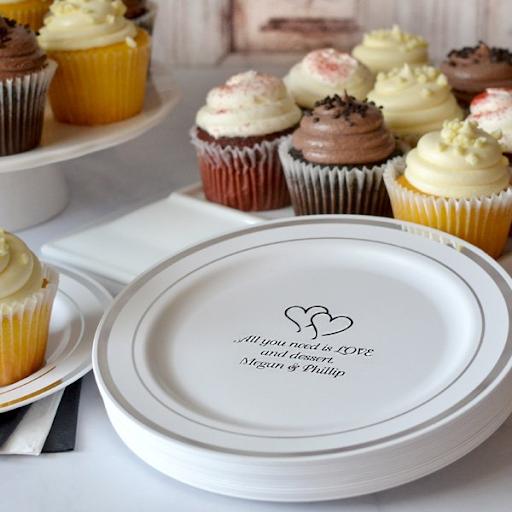 Perhaps the best aspect of using these plates is that they are customizable. You can customize them with your initials, decorative trims, and any special message or detail that you want your guests to remember. You can also customize the plates with a sweet message for your partner or your future married life and place the plate on the mantle of your home.
4.
Affordable
Saving money is an important aspect that you need to consider since weddings can be pretty expensive. You already have so many expenses, such as the venue, dresses, décor, food, etc. Plus, renting plates, dinnerware, glasses, and cups can become exceptionally pricy, and you don't even get to keep them as memorabilia afterward. However, if you choose reusable plastic wedding plates, you won't have to spend a lot, and you can also save them later as unique tokens of remembrance.
5.
Elegant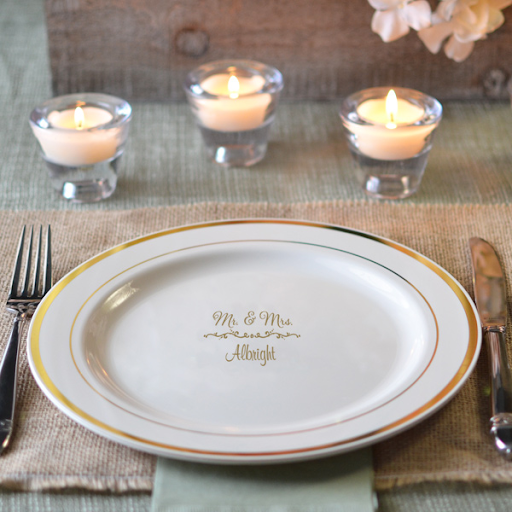 Contrary to popular opinion, reusable and disposable plates for weddings are not made from flimsy, cheap plastic that you cannot make a part of your special day. Today, you can get bulk plastic plates for weddings made in pretty hues and also get them customized with gold and silver borders and other personalized messages.
6.
Less Cleaning Hassle
The most significant benefit of using disposable plates for a wedding is that you don't have to worry about cleaning them. Instead, you can safely dispose of them and get on with your day. The same is true for reusable plastic plates. You can either leave them as is or take them home and let the dishwater do its job while you enjoy the rest of your day or have some much-needed rest after the festivities of the day. It saves you from cleaning the mess of dirty utensils after the high from the event.
Reusable Plastic Plates Are the Next Big Thing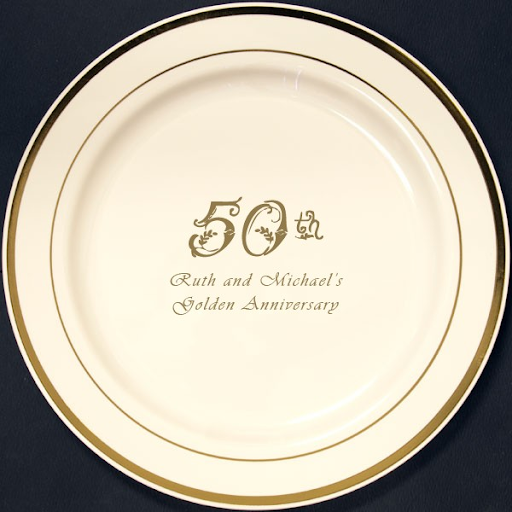 There's no denying the charm of reusable plastic plates that you can use on your wedding day. These plates are lightweight, customizable, dishwasher-safe, and affordable. You can personalize them with decorative borders, your initials, and a sweet message or quote. You can also give the plates to your guests as part of their wedding gift bags or use them as your anniversary plates. Alternatively, you can place them on the mantle of your new home as a reminder of one of the best days of your life.