Wedding
6 Dos and Don'ts of Managing Multicultural Events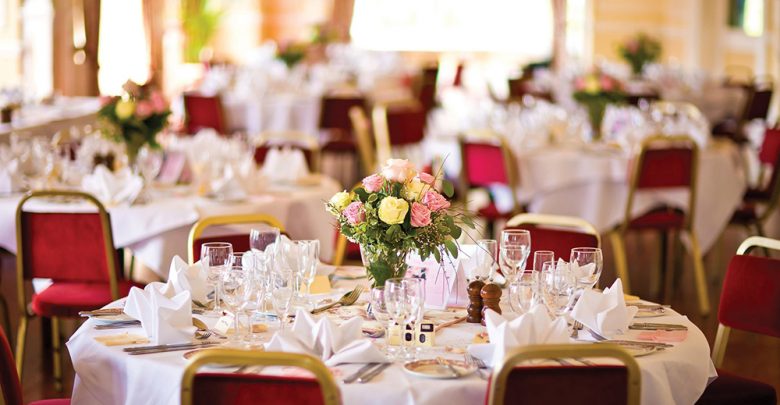 Multicultural events are typically held in the spirit of bringing individuals and groups from all walks of life together for a specific purpose. In such occasions, one cannot help but expect that the differing beliefs, customs, languages and practices would pose a challenge to the goal of creating a meaningful and rewarding connection and solidarity among the participants.
But while managing a diversified crowd can be challenging, it is far from impossible. You just need to know how to make the differences of various cultures work for you in making the multicultural event successful.
To achieve just that, you must first understand the importance of multicultural awareness and what to do (and not to do) when bringing different cultures together.
Multicultural Awareness and You
Multicultural awareness holds a global importance. After all, peace relies on a carefully balanced scale of an ecosystem of cultures.
Some people think that events that bring various cultures together only reinforce differences rather than close the gap by building bridges towards a better understanding of each other.
However, others argue that conducting events that bring together different people can help educate them about the intricacies of the other cultures and promote acceptance for and inclusion among them.
As an event manager, it is your job to ensure that the affairs you plan and manage promote deep relationship enhancement across different cultures while encouraging open communication and inclusivity.
Multicultural Event Management: 6 Dos and Don'ts
To organize a successful multicultural event, there are certain things you need to bear in mind. Below are six dos and don'ts to help you remember and ensure that the affair goes well and succeeds in bridging gaps between different cultures.
1.     Do Encourage Inclusivity
Encouraging inclusivity means you have to provide your attendees with a way to understand the other participants' cultures and beliefs. While there may still be a chance of misunderstandings, you can reduce it significantly by providing a short introduction of all the different cultures participating in the event.
Aside from that, you should also exert effort in providing tips to the attendees about how to ensure positivity in conversations and deal with stereotypes and prejudices. This may come as a part of the event itself.
2.     Don't Hesitate to Tap Local Culture
Multicultural events are often held in a place with its own culture to uphold. Keeping that in mind, you should remember to tap the locals during the event planning and resourcing process to ensure that they would have no reason not to attend the event. Doing this will also help you adjust details about the event according to the preferences of different ethnicities and races.
3.     Do Consider the Best Venue and Transport Options for International Travelers
Choosing the right venue is a major factor in making a multicultural event successful. Since you're planning to bring different cultures together, it should follow that your venue needs to be accessible to international travelers. Make sure to opt for a place that has easy access to and from airports, railroads, and seaports.
It is also good to have a contingency plan for potential delays in international arrival. One good tip you can try is to work around flight arrivals that are often expected outside typical business hours. You should also consider doing research on religious, ethnic, and national holidays that may cause your guests to arrive early or late for the event.
4.     Don't Bother with Punctuality Too Much
This may sound counterintuitive, but putting too much emphasis on the start time and being stern about latecomers is a no-go for multicultural events. This is because the concept of punctuality varies largely among the different cultures you will be catering to.
Of course, you should still have a specified start time for the event. What you can do instead is to set a different schedule for seating those who arrive late to avoid interrupting the program flow.
5.     Do Respect Food Restrictions and Taboos
Many cultures have food restrictions, so make sure to do your homework. After that, inform the caterer about, for example, kosher provisions for Orthodox Jews, halal-certified food and drinks for Muslims, and a strictly vegan menu for Buddhists and Hindus. There may also be some non-religious preferences that you should cater to, which is why knowing your attendees' preferences is important, too.
6.     Don't Forget to Deal with Language Barriers
The varying languages spoken are often seen as a major challenge in making multicultural events successful. In fact, many people silently struggle to communicate with people who use unfamiliar languages.
To ensure that this doesn't happen, you can provide learning materials to your guests before the event. The use of visual aids to explain slang and other potential "in-jokes" can also help prevent non-speakers from feeling out of place and excluded. On top of that, you should consider getting help from multilingual attendees to break language barriers.
Ready to Bring Cultures Together?
Some experts believe that multicultural events are perfect for promoting inclusivity and bridging gaps between races and religions. When planning and managing a multicultural event, you need to exert extra effort in knowing what should be done and what needs to be avoided to ensure that all the guests can enjoy the event.
AUTHOR BIO
Masha Cain is a founder and a managing director of Fabulous Day Weddings & Events. Masha's idea of having a wedding planning agency came from having a wedding planner at her own wedding. Now, 5 years later, there are over 100 successful weddings designed and planned by Masha and her team.