Wedding
4 Tips When Choosing a Specialist Wedding Venue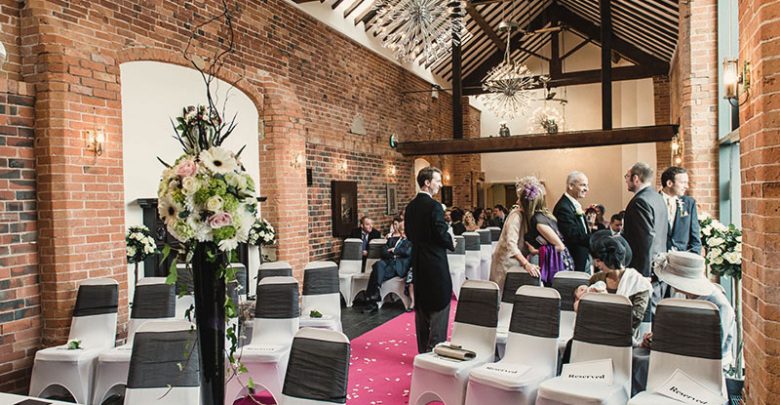 Choosing a wedding venue is one of the most important decisions you'll make after you've gotten engaged, but you shouldn't just rush straight off to the nearest place you can find. It is vital that you take some time to consider what type of venue you and your partner require, it is a rare occasion in anyone's life, so it must be treated with extra care and attention.
Choose a Venue Which Reflects Your Style
You should select a venue which suits your unique character, a place where you can feel at home and a setting which both your family and guests will truly enjoy. So, if you've always wanted to have your wedding in a stylish, rustic venue, why not look for wedding venues in Sydney which provide historical settings designed to encapsulate the Victorian era or a beautiful Mediterranean country home. There is no point in booking a modern, contemporary styled building if you plan on having a venue with an old countryside feel. It would be very difficult to transform an area just to suit your requirements.
A lot of brides know exactly what they want in a wedding venue, some have no idea, if you are of the latter, you should think about other weddings you have attended and make a list of the ones you enjoyed. Ask yourself what moved you and could you see your wedding reception in a similar venue.
Know How Many Will Attend
Some venues won't be able to host your wedding if you've too many guests, so it is important to find a place which can honour your request. Don't get hung up on the one venue, if it can't accommodate 200 guests, then you shouldn't make allowances and try squeeze extra people in if its going to affect the whole environment. You want everyone in attendance to be happy and enjoy this memorable moment.
What Does the Reception Include?
It is important to speak to a senior staff member to find out what exactly your whole wedding reception will include, and what may you need to order as extra features that won't be included in the price. This will make it a lot easier to budget when the time comes to crunch the numbers, if you know tables, chairs, and caterers are provided by the company, you can focus on other aspects of the day.
A lot of couples are ditching the traditional method of getting married in a church, and having their wedding and reception at the same venue. This is more cost-effective, and it is a lot easier for guests to find the venue if they aren't familiar with the area. In addition, it can be challenging to commute if you have to attend 2 separate venues.
It is important to remember to book as soon as possible or you may be left disappointed, especially if the venue you desire is in high demand. You should also consider the climate, if you've booked during the summer months, it may be possible to have the reception staged outdoors.